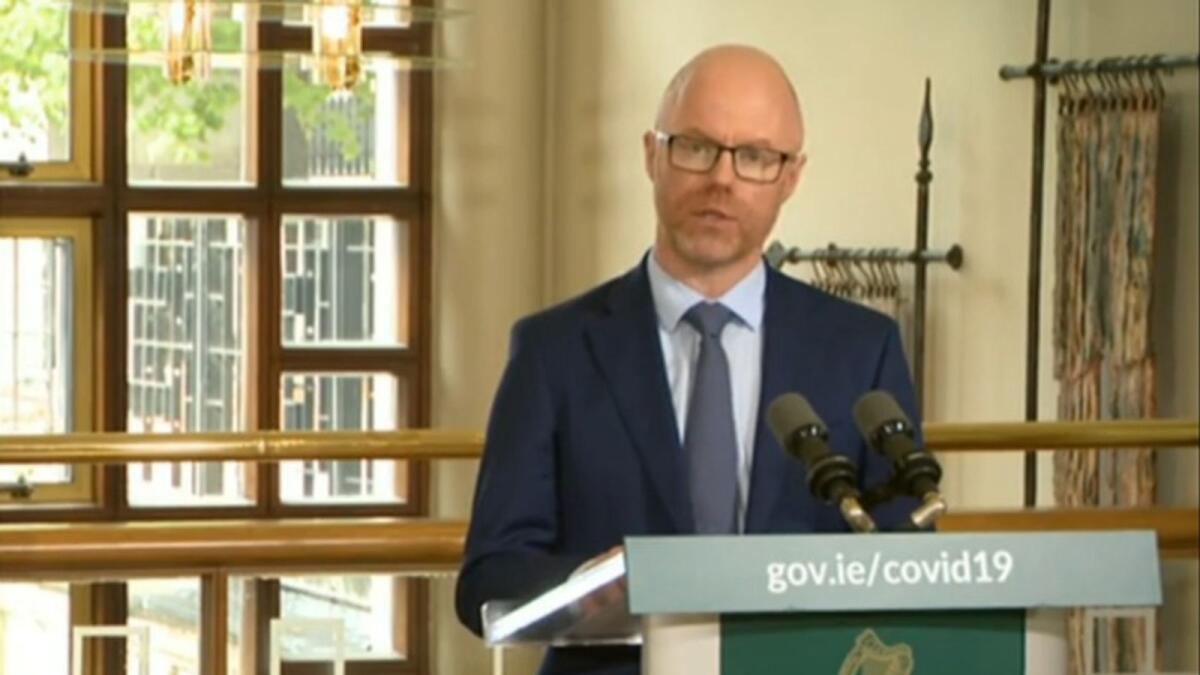 Cabinet and Dàil business hit by Covid scare
The Cabinet has to self-isolate and the Dáil is adjourned, the Ceann Comhairle has announced.
It follows news Health Minister Stephen Donnelly (pictured) felt unwell this afternoon and contacted his GP for a Covid-19 test.
The Ceann Comhairle told the Dáil that after "very serious information arising out of events today the Cabinet must now self isolate."
He said the possibility of proceeding with business does not arise and the house stands adjourned until Tuesday next, or until "I am directed by the Taoiseach to reconvene."