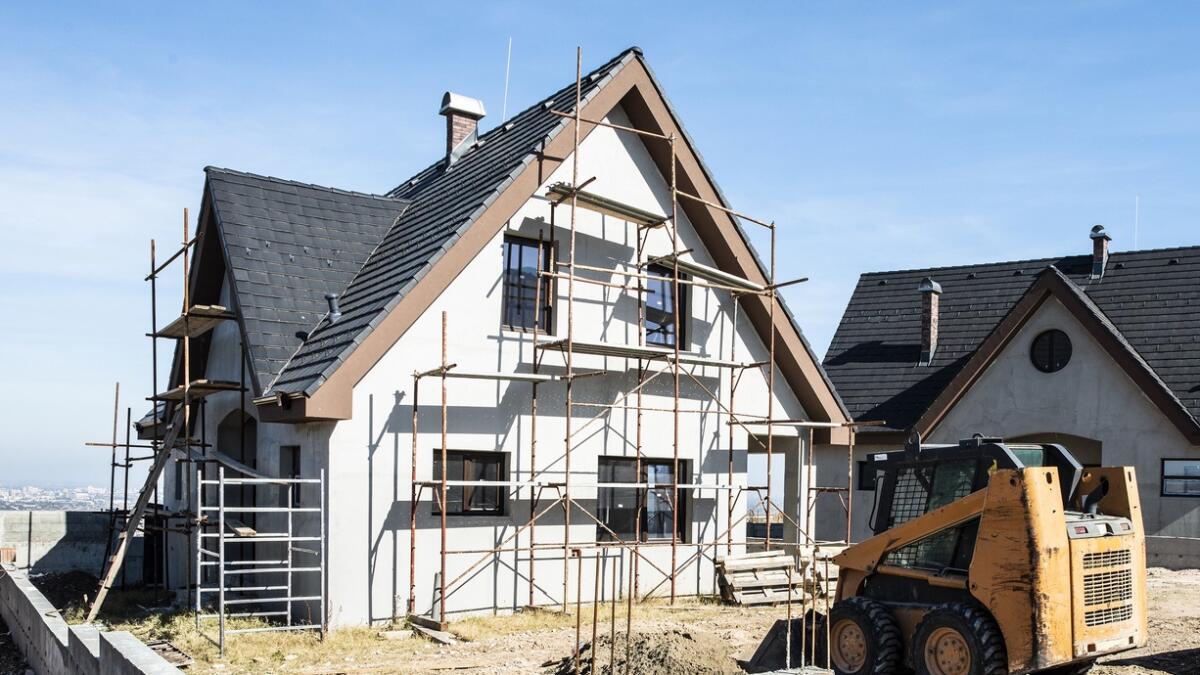 Mayo 'engagement' over affordable housing setback
The Department of Housing has confirmed that engagement is ongoing with Mayo County Council regarding the potential for the development of an affordable housing scheme in the county.
Public and political concerns were raised when it was revealed that the county has been excluded from the department's five-year delivery plan.
On foot of those concerns, Councillor John Cribbin, chair of the Mayo Housing Committee, wrote to Minister Darragh O'Brien for clarification on the matter while the issue was also raised in Dáil Eireann by Deputy Alan Dillon.
In reply to Councillor Cribbin, the minister has explained: "Following the publication of Housing for All, local authorities were asked to prepare Housing Delivery Action Plans.
"Each authority was asked to assess the level of housing demand with affordability constraint projected for their area based on the housing need and demand assessment tool and plan their provision accordingly.
"Local authorities with a strong and identified affordable housing need were asked to prepare affordable delivery action plans and were set five-year affordable delivery targets.
"An identified high level of affordable housing need arises where the HNDA indicates that, of the total projected need for housing in the county, over 5% of new households will not qualify for social housing but will also be constrained in accessing housing by their ability to afford to buy or rent.
"The level of affordably constrained need across Mayo is assessed at below 5%, although it is acknowledged that there are some localised affordability issues arising in Westport.
"Where local authorities have localised affordability challenges in key towns, such as may exist in Mayo, they can still apply to this department for funding to develop affordable housing schemes where they can demonstrate that an affordable scheme is needed to address those localised affordability challenges and they can meet the criteria for the affordable housing fund.
Indeed engagement is ongoing with Mayo County Council regarding the potential for development of an affordable housing scheme in Mayo.
"This department, together with the Housing Agency, has offered assistance to any local authority where they are considering developing a scheme.
"As announced in Housing for All, a Croí Cónaithe (Towns) scheme is in development and is expected to support homeownership in towns around the country by making available serviced sites in towns for housing construction or providing support towards the refurbishment of vacant properties where the level of vacancy or dereliction is high.
"A pathfinder programme will be initiated later this year, to facilitate the making available of some 2,000 sites for homes by 2025.
"This department is working with the Housing Agency to develop an operational basis for this new Croí Cónaithe (Towns) Fund, which will work alongside other related funds such as the affordable housing fund and complement measures forthcoming in the Towns Centre First (TCF) policy framework, details of which are expected to be finalised by the end of this year.
"Furthermore, Housing for All tasks the Land Development Agency (LDA), through Project Tosaigh, with intervening in slow or stalled developments on non-State lands, through an open and transparent process, designed to ascertain the potential for it to enter into strategic partnerships with landowners in order to unlock and accelerate the delivery of affordable homes.
"In tandem with these measures to incentivise the bringing forward of supply, there is a need to balance this with penalties for non-activation of sites.
"In this regard, the Minister for Finance will bring forward a new tax to activate vacant land for residential purposes (to replace the current vacant site levy).
"It should be noted that the First Home Affordable Purchase Shared Equity scheme, provided for under Part 4 of the Affordable Housing Act, 2021 will commence in 2022 and will be available in all counties in the State, including Mayo.
"Finally, the Help to Buy Scheme and the Local Authority Home loan scheme remain available nationally and make housing more affordable to purchasers."