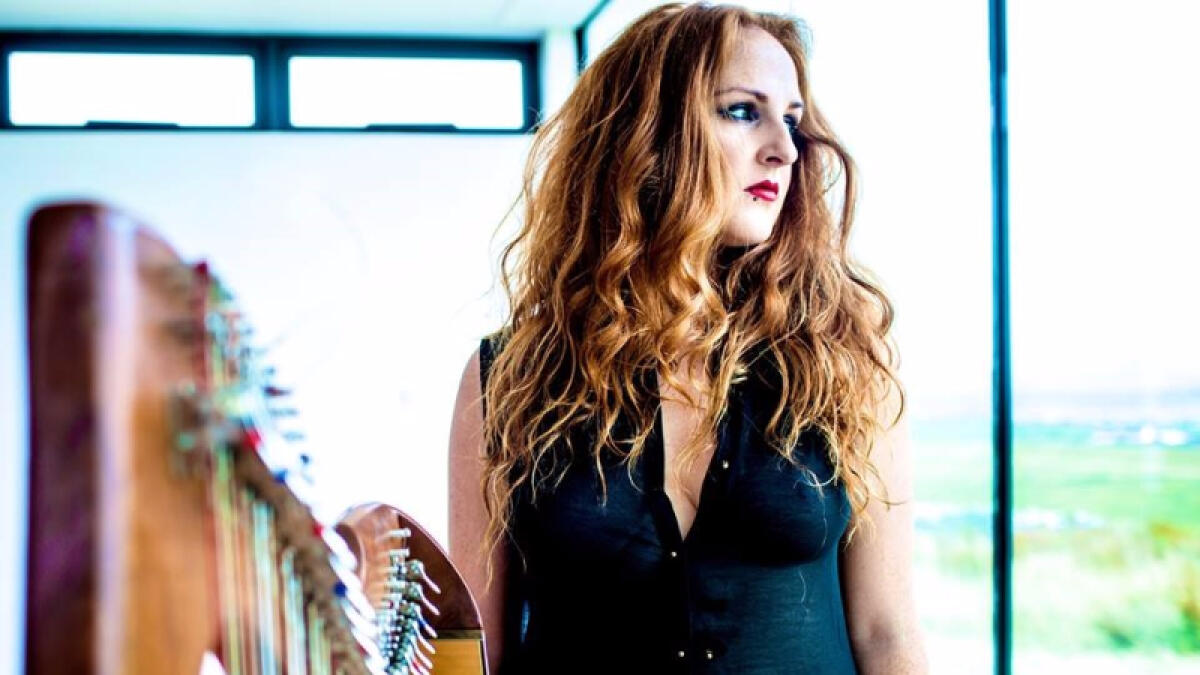 Lisa Canny set for weekend headline show in Castlebar
THE countdown is on for the amazing Lisa Canny's headline gig in Garbo's, Castlebar, this weekend.
After a highly successful Late Late Show appearance recently, Lisa is set for her Mayo homecoming show tomorrow (Saturday) night.
So far, 2017 has been memorable for Lisa, who was crowned the winner of the UK's Future Music Songwriting Champion 2016 competition a few weeks ago.
Mayo-born Lisa, who plays the harp and banjo, won the title with an original song, 'Painted By You', which was co-written by Jonathon Whiskerd. The song relates the story of being in love in London.
On her recent appearance on The Late Late Show, presenter Ryan Tubridy introduced Lisa as crossing over so many genres that it was impossible to define her.
Lisa began showing a big interest in music from a very young age, teaching herself tunes on the piano. Having noted her musical ability, her national school principal, Sean Nestor, presented a then five-year-old Lisa with a small banjo and encouraged her to take classes. Bernie and Holly Geraghty taught Lisa for over 10 years, passing onto her a great understanding, love and passion for traditional Irish music.
Heavily involved with CCÉ Ballindine, Lisa has won seven All-Ireland Fleadh Ceoil titles throughout her competitive years, including the senior harp title in 2008. Now also a teacher, nine of students have gone on to win All-Ireland medals.
After graduating with a First Class Honours degree in Irish music and dance at University of Limerick in 2010, Lisa went on to achieve a First Class Masters degree in ethnomusicology at University College Cork.
She has toured the States and Canada extensively over the last seven years with The Young Irelanders and Celtic Crossroads as lead vocalist, appearing on their latest PBS special DVD and CD. She has also toured Ireland, the UK, Germany, France, and Russia with groups or shows, and in September 2012 she went to ASCAP's songwriting retreat in France on the invitation of Miles Copeland, former manager of The Police, after he saw her perform in the US.
Tickets for her show at Garbo's on Saturday, with support from The Dividing Range and James Heverin, are on sale now and can be purchased from Downtown Records and Hogs Heaven Bar in Castlebar. For further information, visit finbarhobanpresents.com.