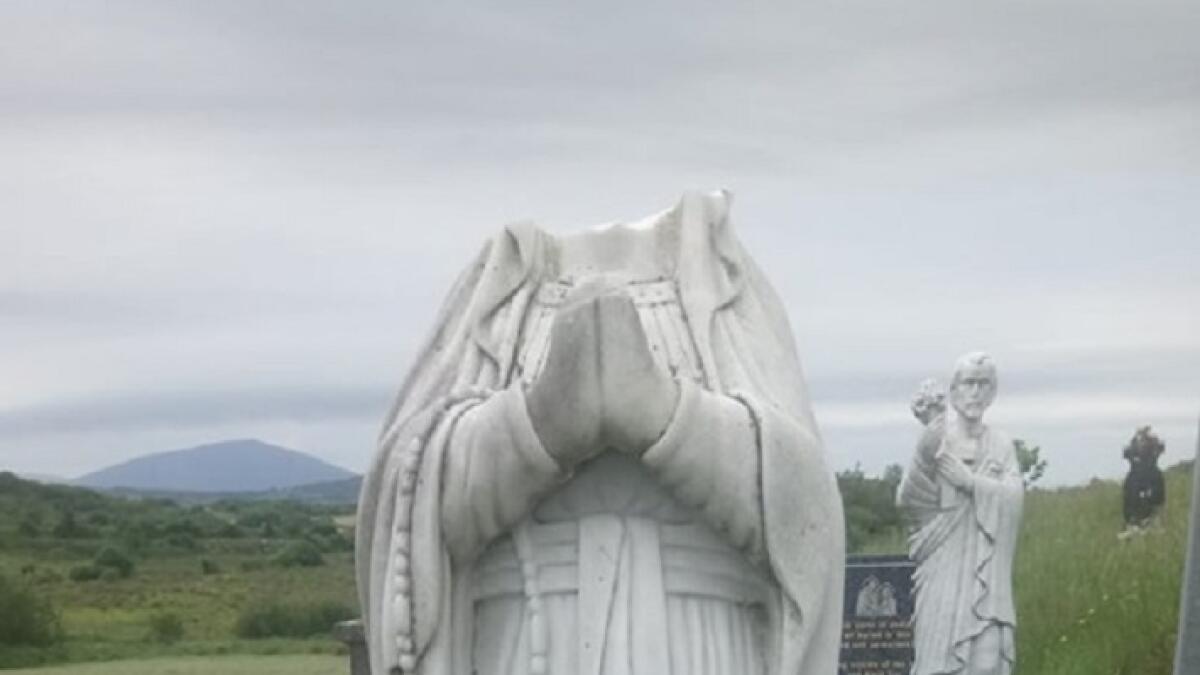 Statue vandalised in Mayo cemetery
AN incident of vandalism in a Mayo cemetery has been highlighted on social media.
The incident occurred at Teampall Maol Cemetery outside Foxford in recent days.
Writing on his Facebook page, local man Kevin Hughes explained how Our Lady's Statue in Teampall Maol Cemetery had her head smashed off overnight recently.
The statue's head was left at the scene, where Kevin found it on the ground.
"It is hard to believe any person would do that to a statue," he wrote.