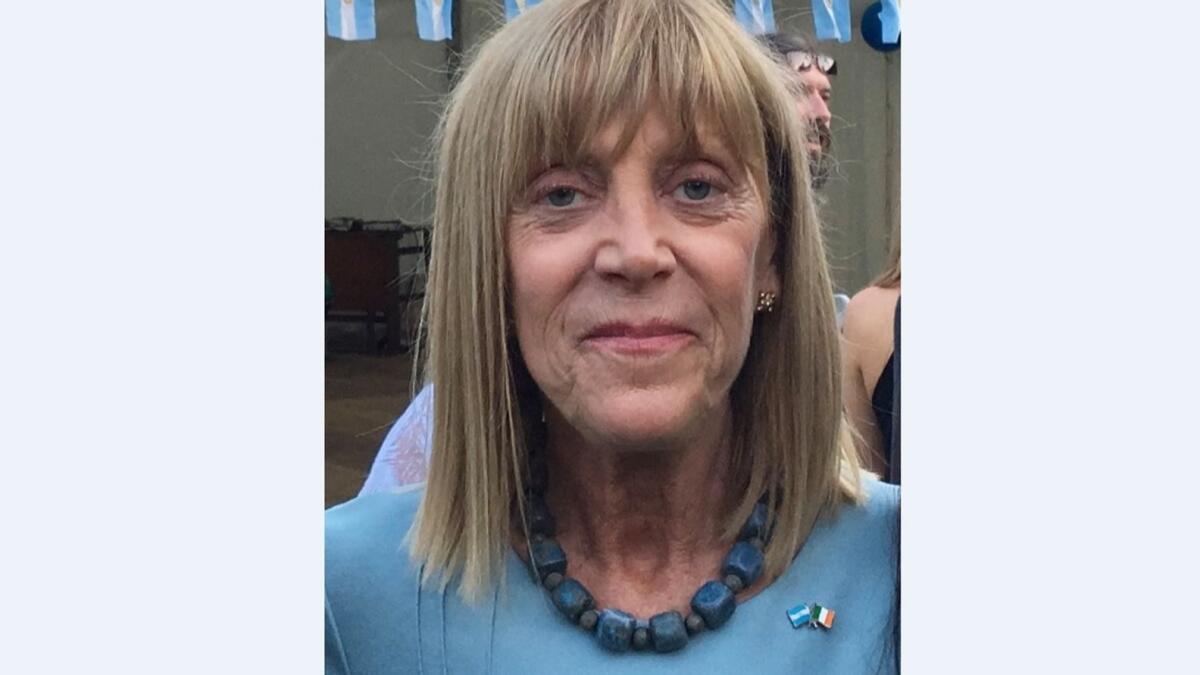 Argentine Ambassador to Ireland to be laid to rest in Mayo
THE funeral of Laura Bernal, Ambassador of the Argentine Republic to Ireland, takes place in Mayo on Friday in keeping with the wishes of her family.
Requiem Mass for the repose of her soul will be celebrated in St. Michael's Church, Foxford, at 12 noon followed by interment in Craggagh Cemetery.
The deceased, a native of Buenos Aires, died peacefully in Dublin on April 26 last.
She was beloved sister of Araceli, sister-in-law of Luis María, aunt of María, Clara, Santiago, Victoria and Juan Pablo, esteemed colleague to everyone at the Embassy of Argentina in Ireland and the Ministry of Foreign Affairs, International Trade and Worship, and cherished by the Argentine Community in Ireland, to whom sympathy is tendered.
May her gentle soul rest in peace.
The funeral will be streamed live on http://www.mayo.ie/visit
Laura was in charge of the Argentine Embassy in Ireland for just over four years. During that period, she forged friendships, created opportunities and knitted contacts with Irish representatives and many places around the world, as well as with the Argentine community in this country.
A tribute to her on the Foxford-based Admiral William Brown Society's Facebook page stated: "Ambassador Bernal had a great affection for the people of Foxford and County Mayo and we are honoured that her family have chosen our area as her final resting place."
In keeping with the HSE guidelines and restrictions concerning funerals, the attendance will be strictly limited.
There will be an opportunity for members of the community to pay their respects along the route, as far as the Grotto on Swinford road, while adhering to the guidelines regarding social distancing.
May her gentle soul rest in peace.