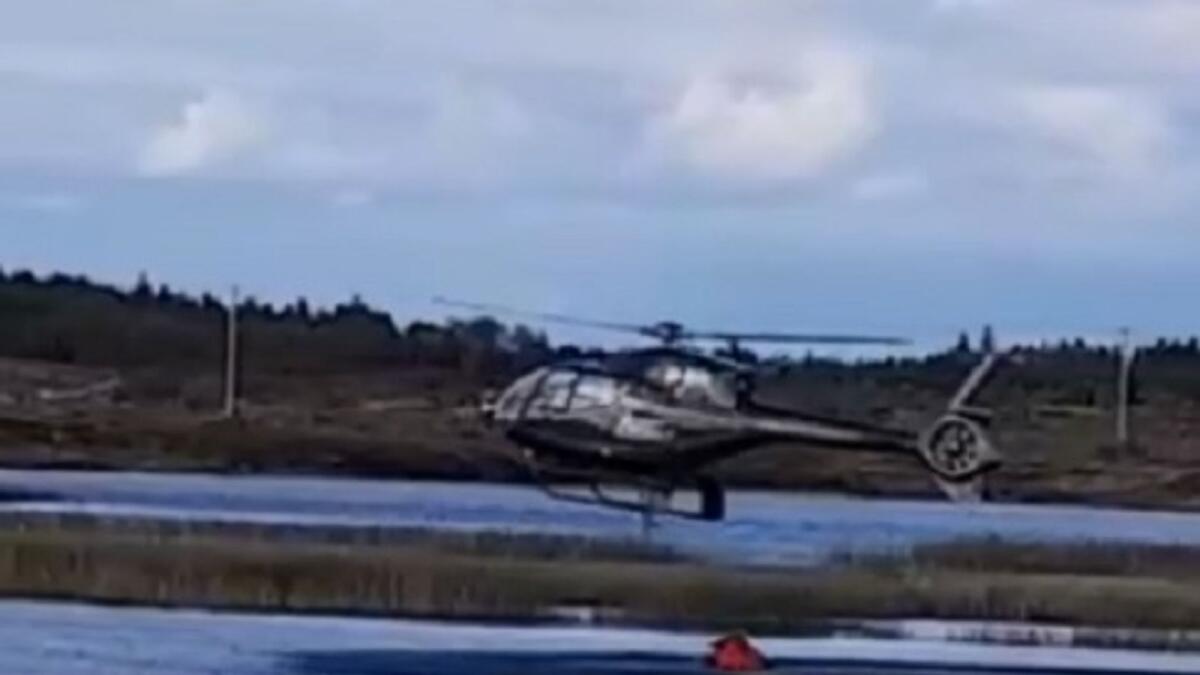 East Mayo forest fire posed threat to homes
A HELICOPTER was deployed to tackle a forest fire near Swinford yesterday (Thursday) evening.
In the early stages, the fire, at a Coillte plantation in Derryronane, threatened a number of local homes.
In total, the Mayo County Fire Service responded to five incidents yesterday – two gorse/forest/grass and three chimney fires, the most significant being the blaze at Derryronane.
Tony Shevlin, acting chief fire officer, said the Swinford Fire Brigade unit were assigned to the incident at 4.22 p.m. and were supported by units from Charlestown, Kiltimagh and Castlebar.
Firefighting operations were assisted by the mobilisation of the water tanker from Castlebar and also through the deployment of a helicopter to the scene to provide additional protection to the forest primarily.
The fire was brought under control within hours and units started to return to base from 8 p.m., while the Swinford unit remained at the scene to dampen down some hotspots until 11.30 p.m.
The ESB and gardaí were also in attendance and there was a threat in the early stages to some dwellings, he confirmed.
Gardaí blocked approach roads as thick smoke made driving conditions very difficult and ditches were burning too.
The incident fully closed down at 1 a.m. this morning but the Swinford unit was mobilised again today shortly after 9 a.m. to small areas at the same location where the fire was still smouldering.
Said Mr. Shevlin: "The current spate of gorse, bog and forest fires are placing an extra burden on our emergency services, particularly during the Covid-19 crisis. This is at a time when, I'm sure, all will appreciate we have had to implement additional control measures to safeguard our personnel in an effort maintain staffing levels and continue to deliver an efficient effective service to the community.
"Our crews have been exemplary in the way they have adapted to the revised measures in these challenging times. However, we also need the assistance and cooperation of the community and we appeal to all to please act responsibly and avoid illegal burning.
"While all are reminded that it is illegal to burn land during the nesting and breeding season for birds and wildlife (March 1 to August 31) it is more important that we continue to minimise the number of responses to gorse/forest fires so that we can continue to deliver an efficient and effective service to the community when they call for assistance at a fire, road traffic collision, etc."