TV – top specials of the week
The Trade (Sky Documentaries, Wednesday 9pm)
Oscar nominated director Matthew Heineman offers a visceral and unflinching look at the vicious cycle of heroin addiction – and the collateral damage it inflicts from the poppy fields of cartel-controlled Mexico to the battle to save lives in heartland America. (Photo above)
Jack Whitehall's Sporting Nation (BBC 1, Friday 8.30pm)
Jack celebrates Britain's finest sporting moments and achievements to have taken place on home soil, from the odd events of the 1908 London Olympics to the World Cup 1966 and Super Saturday at London 2012.
Get Shorty (Sky Atlantic, Thursday 9pm)
Chris O'Dowd and Ray Romano return in the third series of the darkly comic drama. It's two years later, with Miles now having served his sentence in prison. He's heading into his new, fresh life in the open with a clean slate and all the joys of revenge in his heart.
The Rise Of The Murdoch Dynasty (BBC 2, Sunday 9pm)
A three-part series charting the story of Rupert Murdoch's Empire, interweaving his influence on world events with the personal battle for power at the heart of his own family. An enigma who owns The Sun, The Times, The Sunday Times, Fox News and numerous other media outlets across the world - yet his story is rarely told.
Derry Girls (RTÉ 1, Sunday 9.35pm)
The season finale sees Erin delighted to secure the position of Editor of the school magazine, The Habit, through very dubious means, while Orla's become obsessed by step aerobics, and Da in trouble Ma for losing the docket for her birthday photos.
The Snowman (RTÉ 1, Wednesday 9.35pm)
This one died in the cinemas, but with a cast that includes Michael Fassbender, Rebecca Ferguson and Charlotte Gainsbourg it is worth a watch. Detective Harry Hole investigates the disappearance of a woman whose scarf is found wrapped around an ominous-looking snowman.
IT Chapter Two (Sky Cinema, from Friday)
Evil resurfaces as the Losers Club reunite twenty-seven years after their first encounter with Pennywise. Despite overcoming him during their adolescence, the terrifying entity has returned to terrorise the town of Derry.
Papillon (RTÉ 1, Saturday 11.55pm)
Wrongfully convicted for murder, Henri Charriere forms an unlikely relationship with fellow inmate and convicted counterfeiter Louis Dega, in an attempt to escape from the notorious penal colony on Devil's Island.
True Crime (RTÉ 2, Sunday 9pm)
Directed and starring Clint Eastwood, this 1999 thriller is set around the efforts of an over-the-hill journalist to uncover the evidence that can prove a death row inmate's innocence just hours before his execution.
Arthur (RTÉ 1, Friday 11.05pm)
A classic romcom starring Dudley Moore and Liza Minnelli. Arthur spends his time on booze and women. His dad has a wife lined up for him that he keeps rejecting - until he's faced with the choice of being cut off from an inheritance worth $750,000,000.
Top Gear (Dave, Wednesday 1pm)
Richard Hammond celebrates the 40th anniversary of the Ferrari Daytona by taking one back to its spiritual home - the Italian Riviera - before trying to beat James May and a powerboat in a race from Portofino to St Tropez.
Terry & Mason's Great Food Trip (BBC 2, Wednesday 1.45pm)
Broadcaster Terry Wogan and London cabbie Mason McQueen visit Winchester, where they tuck into bangers at a local pub and sushi at a Wasabi Farm. They also meet an artist who is farming water buffalo, and Mason has a go at fly-fishing for the first time.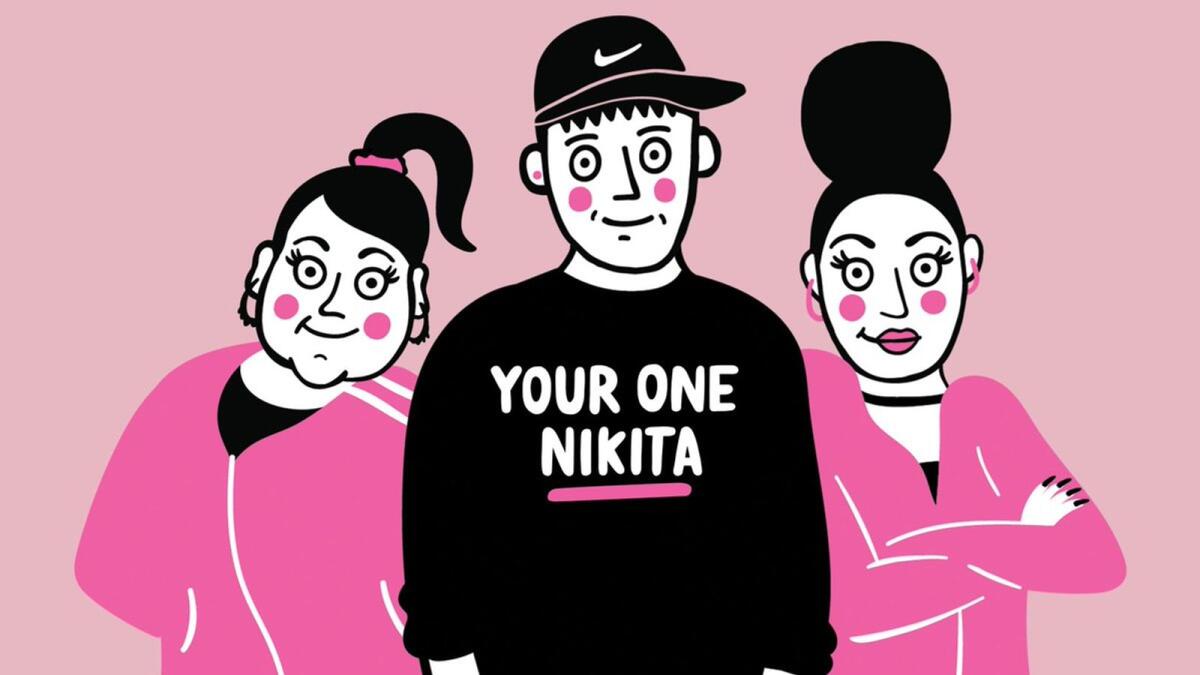 Your One Nikita (RTÉ Player)
The Huns' saga continues as your one Nikita and her mates serve up more Dublin dramas and dilemmas. Created by illustrator Aoife Dooley as a parody of her top-selling books 'How To Be Massive' and 'How To Deal With Poxes' and follows a small group of mates from the city's Northside.
The Baby Sitters Club (Netflix)
Based on the novels of Ann M. Martin which sold 176 million copies, it concerns a group of friends who live in the fictional, suburban town of Stoneybrook. They run a local babysitting service and deal with issues such as illness, moving, and divorce.
A Finnish crime drama that follows Sofia Karppi, a female detective recently widowed in her 30s with two children. She returns to police work in Helsinki, and her first case is the murder of Anna Bergdahl, a social affairs consultant. Has been compared to the excellent Danish-Swedish co-production, The Bridge.
The powerful story of music executive Drew Dixon, who collaborated with Kanye West and Whitney Houston, as she grapples with her decision to become one of the first women of colour, in the wake of #MeToo, to publicly accuse hip-hop mogul Russell Simmons of sexual assault.
The Umbrella Academy (Netflix)
On the same day in 1989, forty-three infants are inexplicably born to random, unconnected women who showed no signs of pregnancy the day before. Seven are adopted by billionaire Sir Reginald Hargreeves, who prepares his "children" to save the world.
Carnival Row (Amazon Prime)
With a serial killer loose and a government that turns a blind eye to the deaths of its lower class citizens, Rycroft Philostrate, a war-hardened investigator, is the only person willing to stop the murders and maintain the fragile peace.
Set in contemporary Spain, the series follows a young woman who rises from the dead armed with holy superpowers thanks to an angel's halo placed in her back. Described as 'Buffy on steroids', it includes battles with demons, wild twists and a secret sect of warrior nuns.
It's the 50th anniversary of the band's break-up, with this feature from the Liverpool Echo going the very early years where everyone on the city had a Beatles story - from their performances at The Cavern to the man who sold George a Ford Cortina in 1963.
November 2020 will be huge in America's, and the world's, history as Joe Biden and Donald Trump go head to head on the campaign trail. BBC heavyweights Emily Maitlis and John Sopel bring their tough and taut reporting to a fascinating fight.
Mood Music (The Old Vic YouTube channel)
Shines a light on the darker side of the music industry - artistic integrity, battles for control, and underlying sexism are at the forefront of this smart and insightful drama. July 8 to 14.