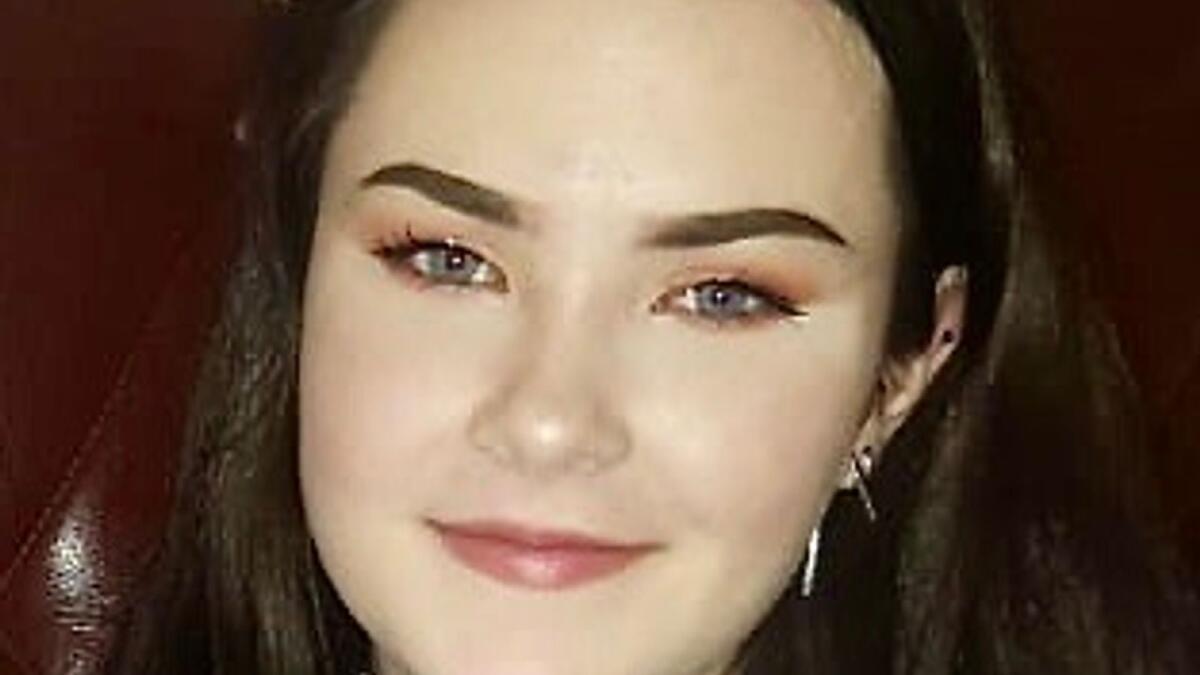 Over €10,000 raised in memory of young Castlebar woman
Nikita suddenly passed away in February this year due to two extremely rare immune system conditions - Stills Disease and Hemophagocytic Lymphohistiocytosis (HLH)
On May 1, 2021, David McGrath ran 52km around the green in Lakeview, Castlebar, fundraising for Rare Diseases Ireland (RDI) in memory of Nikita O'Malley.
Due to an amazing response by the local community, friends and family of Nikita, €10,865 was raised for RDI and presented to Vicky McGrath (CEO, RDI). Nikita O'Malley passed away suddenly in February of this year and her parents Noel and Kathleen nominated Rare Diseases Ireland as the fundraiser charity due to Nikita developing two extremely rare immune system conditions - Stills Disease and Hemophagocytic Lymphohistiocytosis (HLH).
Nikita was a normal healthy 19 year old until November 2020 before developing mild symptoms. After investigations she was diagnosed with Adult Onset Stills Disease (AOSD) which is a systemic auto inflammatory disease of unknown cause.
AOSD is a rare type of inflammatory arthritis that causes inflammation resulting in sore throat, joint damage, high fevers and rashes. It is a treatable disease but unfortunately Nikita developed another more serious condition Hemophagocytic Lymphohistiocytosis (HLH) which is a rare but life threatening immune system disease.
Children may inherit this disease through genes (familial HLH), however adults, as in Nikita's case, may develop secondary HLH due to having an underlying condition such as some infections, cancer and auto- immune diseases.
In Nikita's case, the underlying Stills disease was the probable cause of developing the secondary HLH. Due to this combination, Nikita passed away ten weeks after her first symptoms.
Her parents, Kathleen and Noel, are hopeful that through the money raised for RDI and by sharing information about these conditions, it will help to raise awareness and support families dealing with rare diseases.
RDI is the national alliance for voluntary patient-led groups representing people affected by or at risk of developing a rare disease. RDI represents the estimated 300,000 people living with rare conditions in Ireland.
RDI was established in 1988 by a group of people living with rare conditions and their families. Originally, RDI was established to advocate for the establishment of genetic services in Ireland.
RDI continue to press for improved diagnosis and genetic services, access to appropriate treatment and care, including access to medicines, and development of a research infrastructure to address their needs into the future.
RDI are advocating for a new national plan for rare diseases that would include the educational, employment and independent living needs of people living with rare conditions.
RDI is funded through fundraising, donations and industry support but does not receive any funding from the State and therefore are indebted to all their donors, without whom RDI would not be able to continue their important work.
Nikita's parents Noel and Kathleen, sisters Jennifer and Vicki would like to thank Dave McGrath for his fundraising effort in May and the generosity of everyone who donated to the fundraiser.