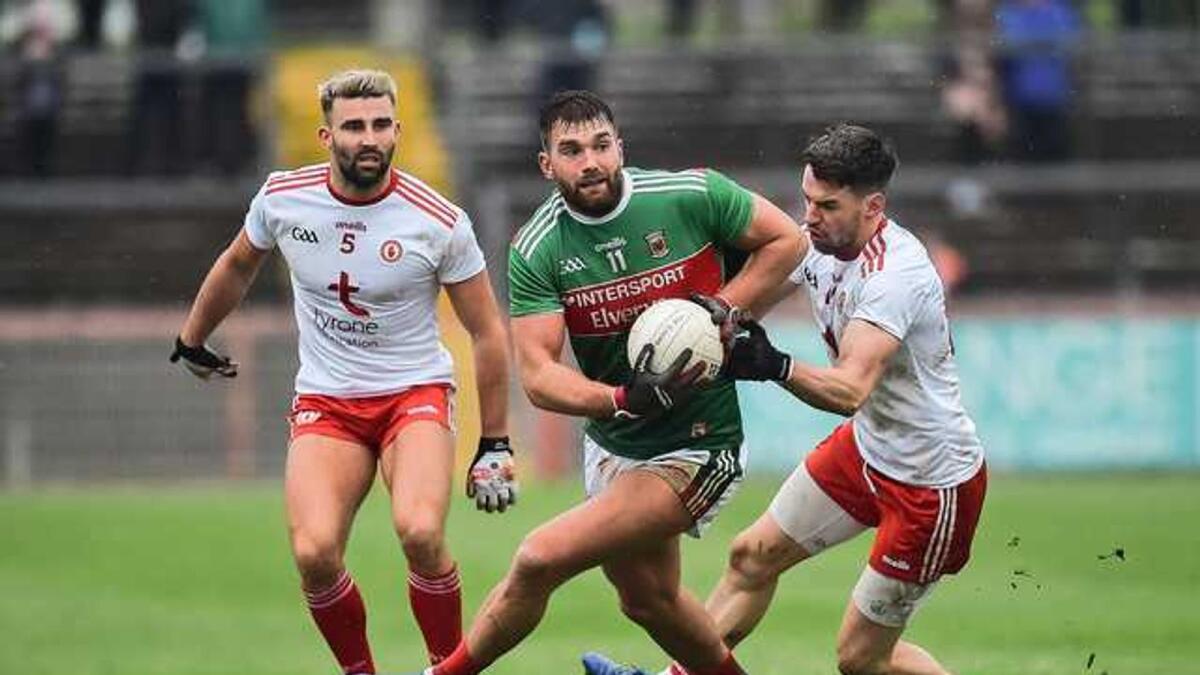 Mayo's best chance in almost a decade to end Sam hoodoo
TYNAN'S TAKE: By Stuart Tynan
If you feel a case of déjà vu in the build-up to this final, you're not alone.
Take a look back to 2012 and 2013. Mayo won their provincial championship – stuttering to the Nestor Cup in the former before waltzing to it in the latter – and then going on to beat the reigning All-Ireland champions on the way to the final. Sounds familiar, doesn't it?
A number of young players made their breakthrough, combined with the experienced cohort, forming the backbone of a Mayo team that led us on an odyssey that will be remembered for years to come.
But while the likes of Aidan O'Shea, Kevin McLoughlin and Lee Keegan were guided by Andy Moran, Alan Dillon, Keith Higgins and others back then, they have now become the players to help the likes of Oisin Mullin, Tommy Conroy, Ryan O'Donoghue and Enda Hession to become the next mainstays of Mayo.
I get the same feeling watching Mayo last year and this year under manager James Horan that I did watching them in 2012 and 2013.
Something special is developing. We just hope that the major difference between then and now is that this Mayo team can get over the line.
We can examine the reasons until we're blue in the face as to why that Mayo team didn't reach the promised land – running into one of the greatest GAA teams ever assembled played a major part, of course – but these young players will not have the weight of the disappointment that the previous team has had to endure and it looks like there's a bright future ahead.
BUILDING MOMENTUM
That said, did many of us believe that Mayo would be back in a final so soon at the start of the year? With a raft of retirements coupled with playing league football in Division 2, it was understandable that one might believe this Mayo team were coming in without optimum preparation this year.
Mayo got promoted to Division 1 with minimum fuss but, with all due respect, the lack of testing opposition made it hard to gauge where Mayo were at. Combine that with Cillian O'Connor's season-ending injury, and most of us began to look at provincial success at the realistic goal for the year.
After the turkey shoots against Sligo and Leitrim, Mayo came alive in Croke Park for the Connacht final. Like many occasions before at HQ, they turned on the style, overcoming a sluggish first-half performance to blow Galway away and retain the Nestor Cup.
Dublin awaited in the All-Ireland semi-final, and this team came of age. After an awful first half which left all of us with a feeling of 'here we go again', Mayo fought back superbly to end the Dubs' six-year stranglehold on Sam.
After a situation at the start of the year where Mayo were not on many people's minds as an All-Ireland contenders, they are now viewed by many as favourites for the final against Tyrone. They have only failed to beat Tyrone once in the championship – during the qualifiers in 2008, the last year Tyrone won the All-Ireland. When it has come to the penultimate stages of any championship before or since, Mayo have come out on top.
The Red Hands are building their own momentum in impressive fashion and their stunning win over Kerry showed that this Tyrone team will push Mayo until the end this Saturday evening.
I believe that Tyrone team will win an All-Ireland one day, but not just yet. Their time will come, but Mayo's time is now. It's their best chance to do for quite some time.