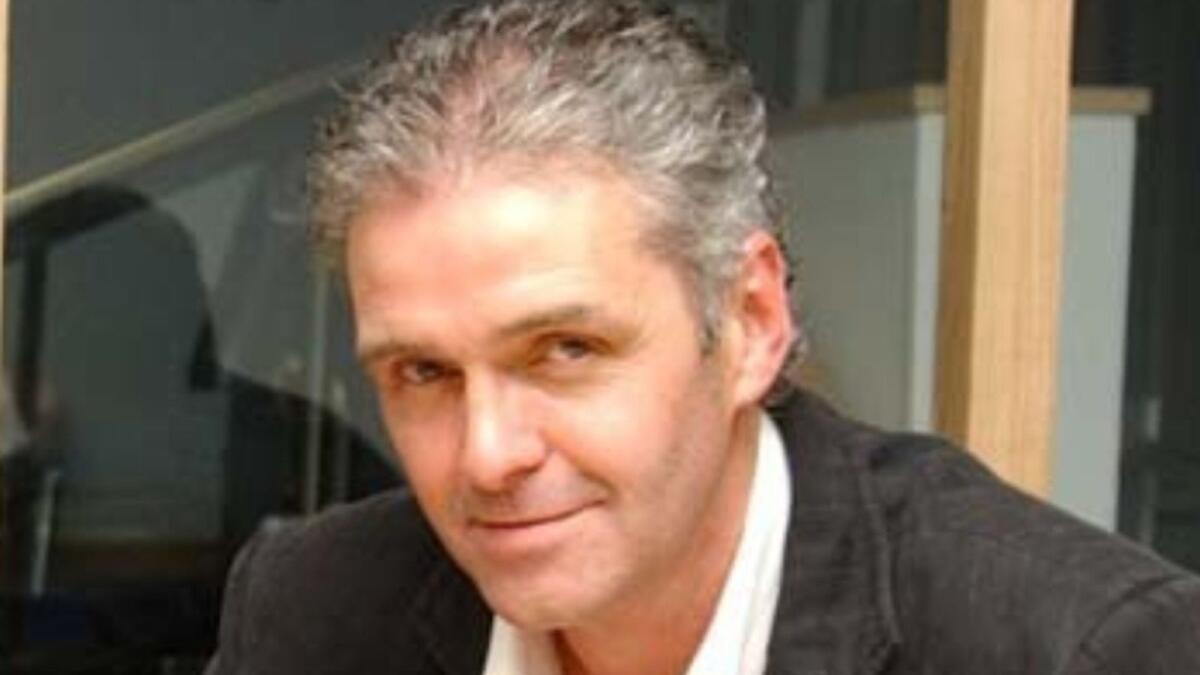 Passing of Mayo author, artist, musician and historian Steve Dunford
The death of Steve Dunford, Quay Road, Killala, and formerly of Marian Row, Castlebar, and Dublin, has evoked an huge sense of loss across the county.
The deceased was an author, artist, musician, historian and retired banker.
But he was perhaps best known as the inspiration behind 'In Humbert's Footsteps', an initiative which celebrated in many ways the Rebellion of 1798 and the Year of the French in Mayo.
On its Twitter page today, In Humbert's Footsteps said it was with profound sadness and heavy hearts that they shared the news of the passing of "Our General Steve Dunford."
"We shall not see his like again. Sincere condolences to Bernie, John, Romy and all the family. May his noble soul rest in peace. Erin go bragh, Vive la France," the tweet added.
Paying tribute to him, Councillor Ger Deere, who worked with him closely on the award-winning re-enactment of 'In Humbert's Footsteps' in Castlebar in August 2013, said Steve had a huge passion for local history and in particular the events of 1798, which he promoted nationally and internationally at every opportunity.
He extended sympathy to his wife Bernie, son John, daughter Romy, brothers John, Dublin, and Jarlath (Chuck), Ballina, sister Derval, Westport, sisters-in-law and brothers-in-law, nieces and nephews, his entire extended family and his many close friends on their loss.
He was predeceased by his parents Stephen and Bernie, brother Tom and nephew Kevin.
Steve was the author and illustrator of a number of critically acclaimed books, including The Irish Highwaymen; Killala: Aspects of its Heritage; A Stroll Through Old Killala; In Humbert's Footsteps: Mayo 1798, and The Táin Bó Flidhais: "The Mayo Táin."
A founder member, with Mary Black, of the legendary '70s traditional band, General Humbert, Steve worked as a musician, producer and promoter with many of the country's most celebrated artists, most notably Luka Bloom, Brian Kennedy, Eimer Quinn, Máire Breatnach, Sharon Shannon, Declan O' Rourke, Niamh Parsons, Dolores Keane, Sonny Condell, Jim McCann, and he produced CDs for record companies in Ireland, USA, France, Germany and Japan.
He had distinction of having a song written in his honour by The Waterboys, a piece entitled 'Dunford's Fancy'.
Steve worked for a number of years with Gael Linn on their cultural series Slogadh, hosting art workshops for children and designing sets.
He was a published poet and an accomplished speaker, addressing many Mayo prestigious gatherings over the years including Turas na mBan, The Humbert Summer School and The Connaught Fleadh.
He worked extensively in the TV and the film industry as a musical director, and was the musical director for the RTÉ series Voyage with Dick Warner, as well as the Irish-made movie, Angela Mooney Dies Again, starring Mia Farrow and Brendan Gleeson.
In 2000 he produced and co-wrote his own documentary for TG4, Solas sna nDorchadas, chronicling the life of Mayo-born writer, patriot and seanchaí, Michael Mac Ruairí.
The deceased was also a talented artist, cartoonist, illustrator and designer whose work has featured in many Irish periodicals and publications, including his own books.
He was presented with a Mayo People of the Year Award in 2018 in recognition of his outstanding work and achievements.
May his gentle soul rest in peace.
In a tribute, Mayo TD Dara Calleary described Steve was 'one of those people who made our world such a better place'.
"He had an unmatched energy and an enthusiasm for life, for people, for family, for history and for place.
"Amongst those interests he was especially dedicated to the memory of 1798, of General Humbert and the French invasion of Mayo. He wanted it to be understood and celebrated in this era and it's significance to be never forgotten.
"He was the driving force behind re-enactments over many years as through groups such as In Humbert's Footsteps and Killala Historical Re-enactment Group introduced a whole new generation to the happenings of that time.
"We salute the extraordinary life of our 'General Dunford'.
"Vive Steve," stated Deputy Calleary.
FUNERAL ARRANGEMENTS
Reposing at Lynn's Funeral Home from 5 to 7 p.m. on Monday (September 20).
Funeral cortége will leave Steve's home at 12.45 p.m. on Tuesday for a service of remembrance at 1 p.m. in St. Patrick's Church, Killala.
In keeping with government guidelines regarding public gatherings, Steve's service can proceed with only 50% of the St. Patrick's capacity.
However, if you would like to pay your respects to Steve then you are asked to please line the route of his cortége from the house to St. Patrick's and from St. Patrick's to Killala Cemetery.
Steve's family request that everyone attending the Funeral Home, St. Patrick's Church, or lining the route during his cortége please observe social distancing and all appropriate safety measures at all times.
.