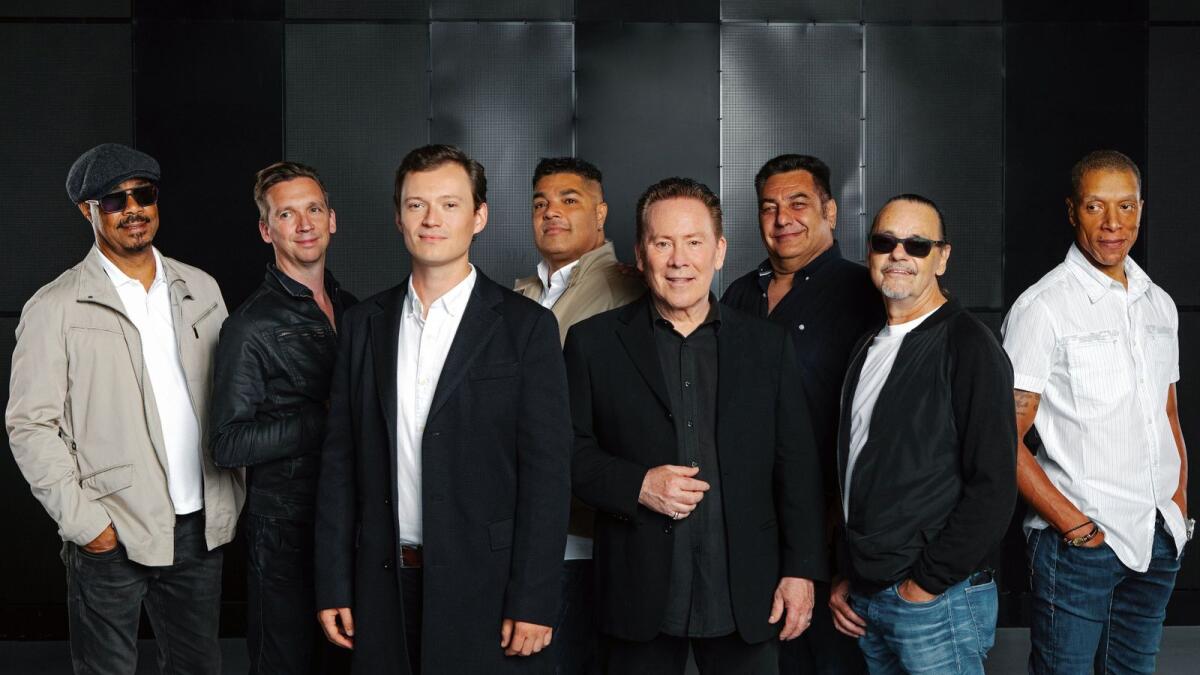 UB40 to kick-off Irish/UK tour in Castlebar
ICONIC English reggae band UB40 will kick-off their 'Bigga Baggariddim Tour' at the Royal Theatre in Castlebar on November 19.
They are taking to the road this winter for their highly-anticipated tour, with a mammoth 24 dates across the UK and Ireland.
The tour will kickstart an exciting new UB40 era, as Matt Doyle, former lead singer of fellow Birmingham reggae band KIOKO, will make his UB40 tour debut as the band's new lead singer, making it a must-attend event for any UB40 lover.
The 'Bigga Baggariddim Tour' promises to be a true UB40 fest, launching the band's new era with a celebration of their timeless classics and fan favourites, alongside their latest material. Fans will be treated to a set list full of unparalleled smashes, including Food For Thought, Kingston Town, (I Can't Help) Falling in Love With You and Red, Red Wine, amongst many others, alongside songs from 'For The Many' and the new collaboration album 'Bigga Baggariddim'.
Founder members Robin Campbell, James Brown, Earl Falconer, Norman Hassan, long-time members Martin Meredith, Laurence Parry and Tony Mullings and new member Matt Doyle, who was announced as the band's new lead singer earlier this month following Duncan Campbell's retirement from UB40 to focus on his health, will kick off the tour in Castlebar. Doyle, already a UB40 fan favourite, featured on UB40's new 'Bigga Baggariddim' album as frontman of band KIOKO, as well as opening the Brummie legend's 40th anniversary concert at the Royal Albert Hall in 2018 and supporting the band on their UK and European tour in 2018 and 2019.
Said Doyle: "I can't wait for the tour to kick off! UB40 has always been such a big influence on me and to now be joining them on stage, I feel incredibly honoured. I have loved getting to know so many of the band's amazing fans already and now getting to meet everyone in person, it's going to be special.
"That said, I've got big boots to fill. Duncan's performances have always been world class. I'm very excited, me and the band will give fans a show they will never forget!"
The band's long-awaited return to the road will see them travel across all corners of the UK and Ireland. After kicking off in Castlebar, the tour will visit Aberdeen, Belfast, Blackpool, Bournemouth, Brighton, Bristol, Cardiff, Cheltenham, Edinburgh, Glasgow, Hull, Kerry, Leeds, Liverpool, London's SSE Arena Wembley, Manchester, Northampton, Norwich, Nottingham, Plymouth, Portsmouth, Stockton and Stoke.
Since forming in 1978, UB40 have transcended their working-class origins to become the most successful reggae band in the world, selling more than 100 million records worldwide and releasing more than 50 UK hit singles, including three No.1s.
Tickets can be booked here: https://biglink.to/UB40Tickets