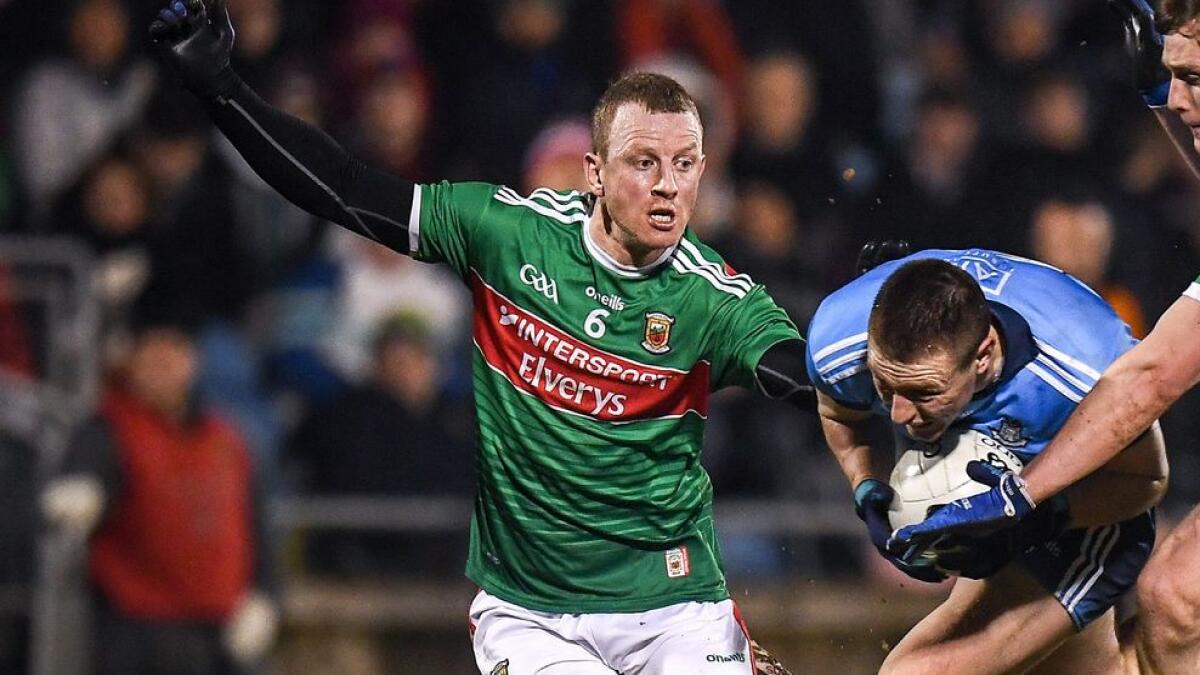 Another Mayo all-time great exits the stage
TYNAN'S TAKE: By Stuart Tynan
"So, who is your favourite Mayo footballer?"
A subjective question obviously, depending on what qualities you look for in a Mayo player. But one name that usually appears in everyone's pick, or among their top three, is the latest to hang up the green and red jersey.
Following a raft of retirements at the start of the year, another one joins the group as Colm Boyle announced his retirement. Four All-Stars, seven Connaught SFC titles, an All-Ireland Under 21 title and 120 league and championship appearances for Mayo is a remarkable return, all the more considering that he was out in the wilderness following an afternoon to forget in the 2008 Connaught SFC final against Galway.
For many a player, that would be the end at that level. But it would be the making of the Davitts man. He went away and worked on the areas he needed to improve and after helping guide his club to Mayo and Connaught intermediate titles in 2011, James Horan recalled him back to the Mayo senior team. The rest, as they say, is history.
Eveyone has a favourite memory of 'Boyler', whether in throwing his body on the line to deny the opposition or assisting his teammates further up the field. It was the latter where mine comes from.
Standing up at Hill 16 as a fan during the 2014 All-Ireland semi-final between Mayo and Kerry, things weren't looking rosy. Four points down at half-time and a man down following Lee Keegan's red card, something special was needed.
The shackles came off and in the 41st minute, Boyle collects a hand pass from Jason Doherty and after going through Donnacha Walsh, he scores a wonderful point from 40 metres to hand Mayo the momentum and take the game to a replay. The reaction from Boyle following his point encapsulated him in a nutshell: passion, pride, spirit, and a fine footballer to boot.
Sometimes, his qualities a player got overlooked due to those traits of heroism. But his footballing brain was never in doubt. Like other half-backs who have played for Mayo this decade, he knew when to defend but also when to drive forward.
He suffered another setback in early 2020 following a cruciate ligament injury against Dublin and many believed this would finally be the end. But he returned this year and was able to make a couple of appearances off the bench, with his last coming against Leitrim in the Connaught SFC semi-final.
The voices of frustration about a lack of appearance in the All-Ireland final defeat to Tyrone are further testament that Boyle, even at 36, was still able to make a huge impact for Mayo.
Like the retirees in January, the Celtic Cross eludes him but it shouldn't take anything away from one of the most special players Mayo has ever produced and the tributes that followed spoke volumes.
We may never see the likes of him again.
*You can read Stuart's full column every Tuesday in our print edition.