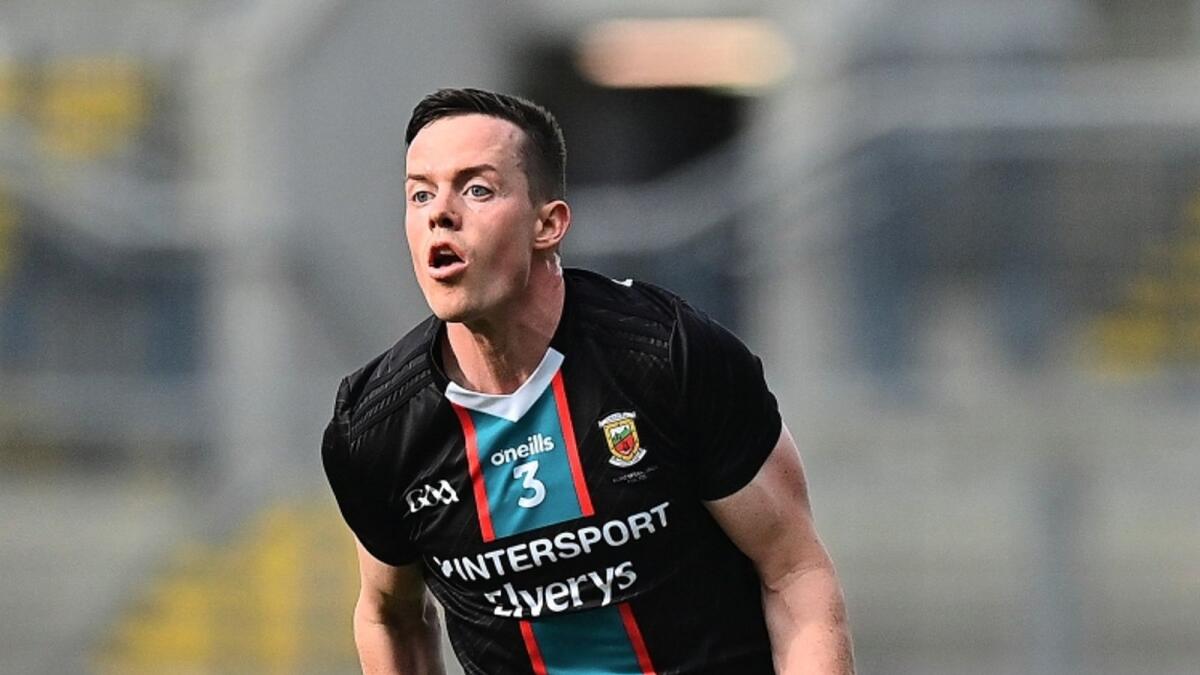 Mayo once more unto the breach
CONNACHT SFC QUARTERFINAL
MAYO V GALWAY
SUNDAY, APRIL 24
HASTINGS INSURANCE MACHALE PARK (4 P.M.)
GALWAY tends to loom large in the mind of any Mayo person from a young age. One of my earliest childhood memories involves travelling to a football match with my father, uncle (both now departed) and brother. I spent most of the afternoon scurrying around hither and thither, as many children tend to do. I remember little about the game itself apart from the fact that one team was clad in green and red and the other in maroon and white.
On the way home, my dad berated my brother and I for having shown scant regard to the actual game. "You probably don't even know who was playing," he challenged us. Though the younger of the brothers, I was bold enough to reply. "I do," I said. "It was Mayo and Galway."
Dryly my uncle remarked: "Well at least he had the right colours!" It wasn't Mayo v Galway at all but a much more local encounter for us, Ballina Stephenites v Crossmolina. Even at that tender age though, Mayo v Galway was something that my little mind understood to be a big deal.
Around that era, I have memories of my dad retiring to the car to catch up with sports results and news. He probably just wanted some peace and quiet to listen to the bulletins and occasional live radio coverage. Often, however, he would return with a crestfallen look and just say "Badly beaten," or words to that effect. He wasn't a man of many words.
A glance at the history books shows that the era in question – the 1980s – was not a good time for the Mayo side of the famed rivalry. Indeed, Galway won a 1982 Connacht final by 3-17 to 0-10. They won again in '83. And in '84. Another final defeat for Mayo at the hands of Galway followed in '87. Finally, Mayo followed up their Connacht semi-final win over Galway in 1981 with a win over the old enemy at the same stage in '89 after a replay.
That 1989 win precluded a Connacht title and the famous run to the All-Ireland final, and really heralded in a fabulous modern era for Mayo football.
Before that Galway largely had the upper hand, especially through the '50s, '60s, '70s and, as highlighted, the '80s. No wonder my father had a fatalistic outlook whenever Mayo had to face the Tribesmen.
Mayo have had the better of things since the '90s, however, and a win on Sunday would represent a fourth championship victory in a row over Galway (Mayo's winning run started with a Super 8 victory in 2019 and continued with successes in the Connacht finals of 2020 and 2021). Things have changed – and from a Mayo point of view they've changed for the better.
MISSING
Both teams are likely to show a number of changes to the starting 15 from the time they last met in the championship, which was in the 2021 Connacht final at Croke Park.
For Mayo, many of those changes are enforced and up to one-third of the team that lined out in last year's final could be missing on Sunday – influential players too, such as including Robbie Hennelly, Oisin Mullin, Paddy Durcan, Diarmuid O'Connor and Tommy Conroy.
Jordan Flynn and Eoghan McLaughlin, who both played some part in that game last summer, are doubtful as well.
It's a lot for James Horan and his management set-up to deal with but they have spent the last few years experimenting with new players, so there are plenty of options when it comes to team selection. As well as that, experienced attackers Jason Doherty, James Carr and Darren McHale have returned from injury to bolster the panel, and Cillian O'Connor came off the bench in the Division 1 league final to a rapturous applause from Mayo supporters on a day when there wasn't much to celebrate.
Stephen Coen captains the team from a defensive unit that includes Lee Keegan and Padraig O'Hora, with Michael Plunkett, Enda Hession and Rory Brickenden among the younger cohort unearthed by management in the past few years.
Midfield had been Mayo's most settled sector all year as Jordan Flynn formed a formidable partnership with Matthew Ruane, so the knock picked up by the former in the league final is lamentable. Mayo have options here, however. Conor Loftus could come back into the team or Aidan O'Shea could be deployed here to partner his Breaffy team-mate.
Ideally, if he were fit, Diamuid O'Connor would be the key man to deploy in this position, but that seems the most unlikely scenario at this stage.
Galway probably have a more settled look but Padraig Joyce would like to have the mercurial Shane Walsh on the park; he missed the recent Allianz National League Division 2 final against Roscommon due to an ongoing back injury.
They did welcome back Damien Comer for that game, which resulted in a one-point defeat, while the team that lined out in the league final showed five changes in total compared to that which lost to Mayo in the Connacht decider last year.
Joyce has been moving players around too but whatever line-up he chooses to go with will most likely feature players of the calibre of Kieran Molloy, Paul Conroy, Sean Kelly, Matthew Tierney and Robert Finnerty, so there will be plenty of danger there to keep Mayo on their toes.
PRESSURE
Unlike the previous two years, the championship season doesn't end for whoever loses on Sunday as a backdoor has been re-installed (though only a limited number of teams will be invited through it).
That takes some pressure off both teams but I suspect both Padraig Joyce and James Horan would like to take the more direct route by winning the Connacht title.
For the Mayo manager there's the extra incentive of going for three provincial titles in a row, and certainly whoever wins on Sunday has a very good chance of capturing the Nestor Cup this year (and I say that with the greatest of respect to the other contestants).
No doubt Padraig Joyce will be doing his utmost to not only get one over on his old rival but also get some silverware in the trophy cabinet to boot. Galway were favourites going into the Division 2 final but failed to come out of Croke Park with the trophy, so he'll be itching to remedy that by taking the Connacht crown.
Can they do it? It won't be easy for Galway, although playing in Hastings Insurance MacHale Park might actually be to their advantage as Mayo don't have a formidable home record.
That might change, of course, with the new surface at the Castlebar venue. What better way to start a new era by getting one over your old enemy?
It just about points to a victory for Mayo, albeit a slender one most likely. Mayo don't have the settled team they would like to have but there's still a whole lot of big game experience within the squad and they've been operating at a higher level than Galway all year. The whipping they took from Kerry in the Division 1 final wasn't ideal preparation but they've probably already erased that from their minds as the championship is where Mayo want to make their mark. Let the (championship) games begin once again.
Verdict: Mayo