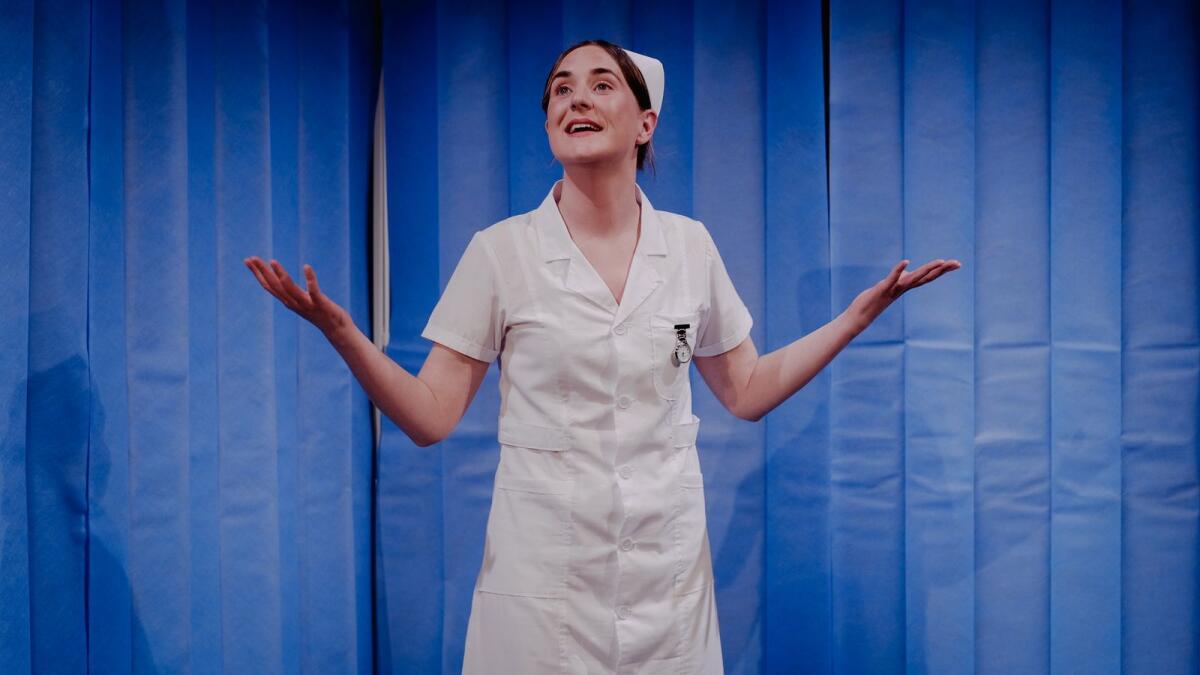 New comedy Nursey coming to Westport stage
NURSEY is a new, heartfelt comedy, written and performed by Aoife Martyn, and it's coming to the Westport Town Hall Theatre stage for two nights this month, July 11 and 12.
Aoife is a nurse herself by profession but also studied at the Gaiety School of Acting.
Nursey tells the story of an overzealous young nurse from the west of Ireland who leaves the loving embrace of her Mayo home to fulfill her destiny by healing the sick, the sad and the destitute of 1970s Dublin.
She is the best nurse in Ireland and is determined to prove herself to the city's renowned Rotmund Hospital faculty, but will she make the cut?
The somewhat naive Nursey navigates the busy world of bedpans with the support of the guiding 'spirit' of Florence Nightingale, who constantly leads her down the wrong path with humorous results.
This vigorous, multifaceted, hilarious play puts the duality of the nursing profession under the microscope in all its catastrophic and uplifting glory.
Speaking about the play, Aoife said the pandemic was partially responsible for the creation of Nursey.
"Covid-19 definitely put nurses in the limelight in a good way but it was short-lived. A lot of nurses left the profession and didn't go back. I wanted to show audiences that nurses are human just like everyone else," she said.
"The main character is very much rooted in the idea that nursing is her vocation and God has asked her to do this when really nurses are just like everyone else. She has to realise that for herself and that's how it pans out," Aoife says of her character's motivations.
Aoife believes the production has struck a chord with many retired nurses so far who have gone to see the performance.
She drew inspiration from the experiences of her mother and godmother, both who were registered nurses during the '70s, to create an authentic and heartfelt portrayal of nursing. Aoife herself previously worked in emergency nursing during the pandemic but now is employed in addiction services.
She says trying to juggle both the play and her professional life was challenging but wanted to create something that would make front-line workers laugh following the mental exhaustion of the pandemic.
Aoife has skillfully written and performs this energetic piece of drama that features 12 different characters, including Nursey, so expect a wonderful evening of theatre.
Nursey will be on stage at Westport Town Hall on Monday and Thursday, July 11 and 12, at 8 p.m. Tickets (€16/€14) are available at the box office www.westporttheatre.com or call (098) 28459.