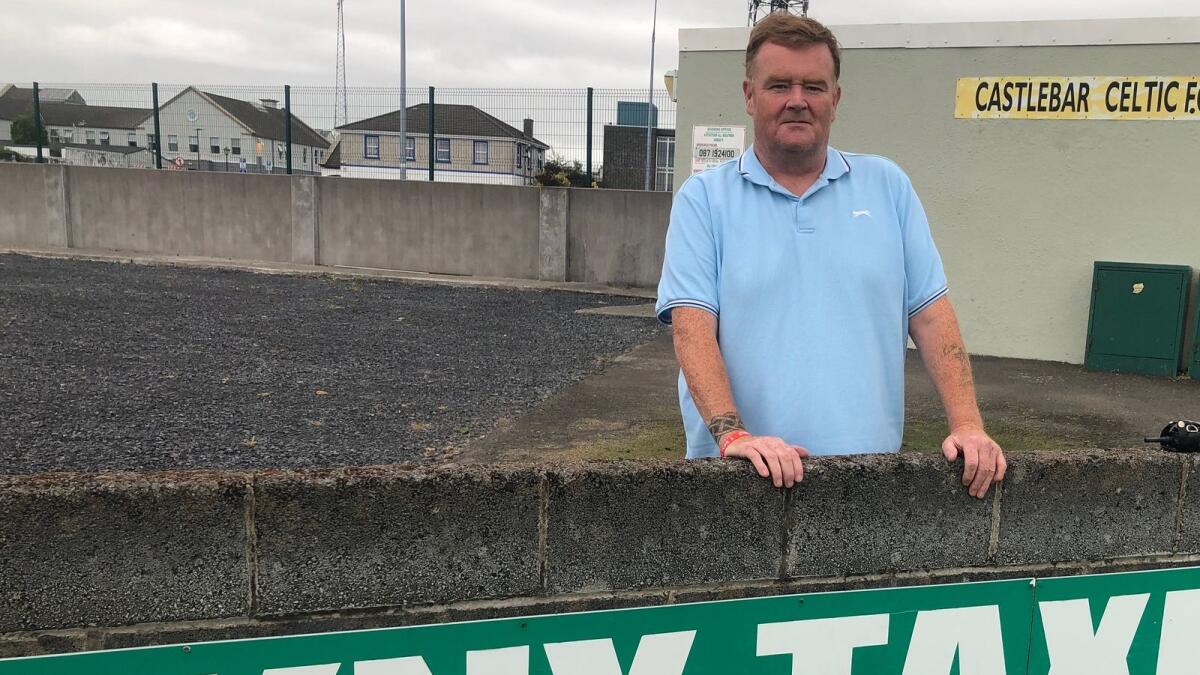 Wanted - taxi drivers for immediate hire
By Tom Gillespie
ONE of the largest taxi operators in Connaught has sent out an SOS - for more drivers.
The Lynx Taxi firm in Castlebar could immediately hire at least 10 new drivers - if they could get them.
But insurance for a public service vehicle (PSV) such as a taxi is prohibitive and could cost up to €16,000 per annum.
Lynx Taxi boss Greg Whyte is at his wits end to expand the business, but cannot locate the necessary drivers.
Mr. Whyte told me: "We are begging to get new drivers, both male and female. We have been advertising for drivers. The problem facing them is the insurance costs.
"You can go and get a PSV licence after you do your course. But the insurance costs are crippling and nobody is doing anything about this.
"I can't understand how this is happening. If a person who is driving all his life decided to change career to become a taxi driver they are caught with a massive insurance bill of up to €16,000 a year. It is a farce and a money-making racket.
"Our government needs to help because we are going to have no taxis because we have taxi operators who have passed away and those who have retired and there is nobody coming in to take up the slack."
He added: "If we want the economy to work well and progress we need taxi drivers to provide a service. The Dublin Taxi Federation are usually good but I can't believe they are not shouting more about the excessive insurance charges."
Castlebar, he said, is a thriving town but people cannot get home after a night out because of a shortage of taxis.
"Something has to be done to relieve this," he stressed. "I could easily take on 10 drivers right now if I could get them.
"I do have sub-drivers and I farm work out to them. My business partner, Michael Mavromatis, and I are on the phone all the time seeking new drivers. But we just cannot get them.
"We are pulling our hair out trying to get people to make a living. We have work for them. We need the government to do something about the spiralling insurance costs."
Any potential drivers interested in the taxi work should contact Greg on (086) 1016482.
Greg and Michael started the business in 2003 with four drivers and now they have a good fleet of drivers.
Lynx Taxi have an office in the IPI Centre, Breaffy Road, Castlebar, and drivers are contacted through a radio communications system.
Greg added: "We employ three people in the office providing a 24-hour service but there are times due to a lack of drivers that this may not be possible. I start at 4 a.m. just to cover Mayo University Hospital and I work until 5.30 p.m. the next day, five days a week.
"We are very lucky in that we have built up a fantastic business. We get a lot of HSE work as we have wheelchair accessible cars and six and eight-seater vehicles."
In Castlebar, Lynx Taxi have free phones in Dunnes Stores, Tesco, Breaffy Houses Hotel and Mayo University Hospital.
Greg added: "Sadly, we lost drivers over the years - Martin Ward, a founder member of Lynx, and Billy Madigan. They were a great loss to us and both were great characters. RIP."
Looking back on his career, Greg told me: "I went to London in 1994 with my cousin Martin Fitzpatrick. We ran a pub in north London for two years. Our plan was to go to America. I didn't have an Irish passport. You didn't need one then to go to England. I got my first passport in London in the Irish Embassy.
"Our plan was to open our own pub in America but we were so well got in the north London pub that we kept saying we would give it another year and that was it."
Greg continued: "Coming back to Castlebar, we opened a pub in Linenhall Street called 'Cheers', which we ran for a couple of years. But the call was to go abroad again.
"I went back to London and I ended up buying my own leasehold of a pub for nine years.
"With Nial Garavan, we were deeply involved with the Castlebar Men's Association in London with the likes of Tony Lavelle and Sean Corley who saw us as the next generation to take over the association."
* Lynx Taxi can be contacted on (094) 9034700 or (086) 11018373.