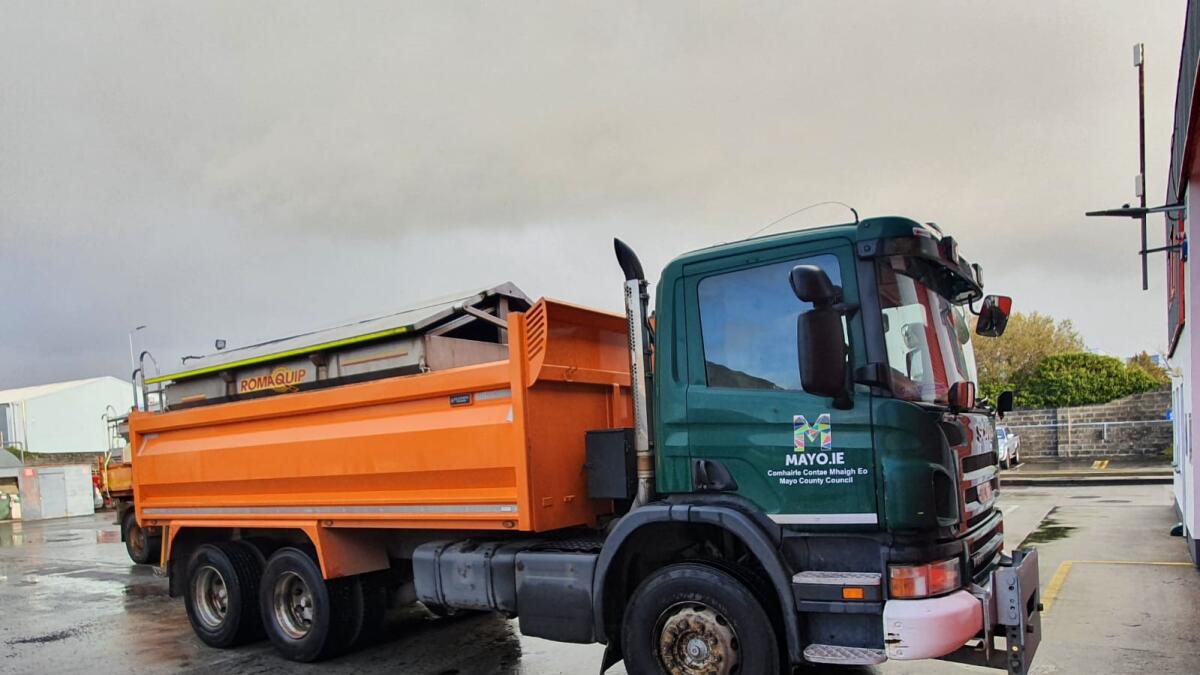 Extra gritters sought for Mayo's new 50km dual carriageway route
Mayo County Council is looking to get additional gritters on Mayo roads for this coming winter.
Councillors were informed of the situation at a roads strategic policy committee meeting by the head of roads Paul Dolan during his update on the Winter Maintenance Plan for 2022 and 2023.
Mr. Dolan said the plan is effectively much the same as the previous plan, with it having worked well in the past.
With weather particularly unpredictable in the west of Ireland and no forecast will 100% accurate, it can take time depending on weather conditions and the message is even though the roads may be gritted, drivers must always take care as there is no guarantee a road will be ice-free.
In periods of severe weather, the council will have stockpiles of salt sheds ready and the locations will be available on the Mayo County Council website.
The main priority for gritting is the national roads and the R376 Knock Airport road, which is 100% gritted, followed by the second priority regional and local roads.
Mr. Dolan said there is a total of just under 1,100km of roads gritted on a nightly basis in Mayo, which according to Mr. Dolan is as big a network as any under a local authority in Ireland.
The breakdown of the Mayo roads gritted is the full national primary network (133km), full national secondary network (266km), regional network (510km) and local network (168km).
Mr. Dolan added that they are looking to get approval from Transport Infrastructure Ireland (TII) to get additional gritters, the main reason being that the council will also have the new Westport-Turlough dual carriageway under their remit, which is another 50km of road to be gritted,.
Concluding, a future assessment of all gritting routes will be carried out to see what additional resources are needed.
Councillors agreed that the current plan works well, with Councillor Cyril Burke adding that the provision of salt sheds was a great idea and the removal of trees which were overshadowing roads made it easier for gritting.