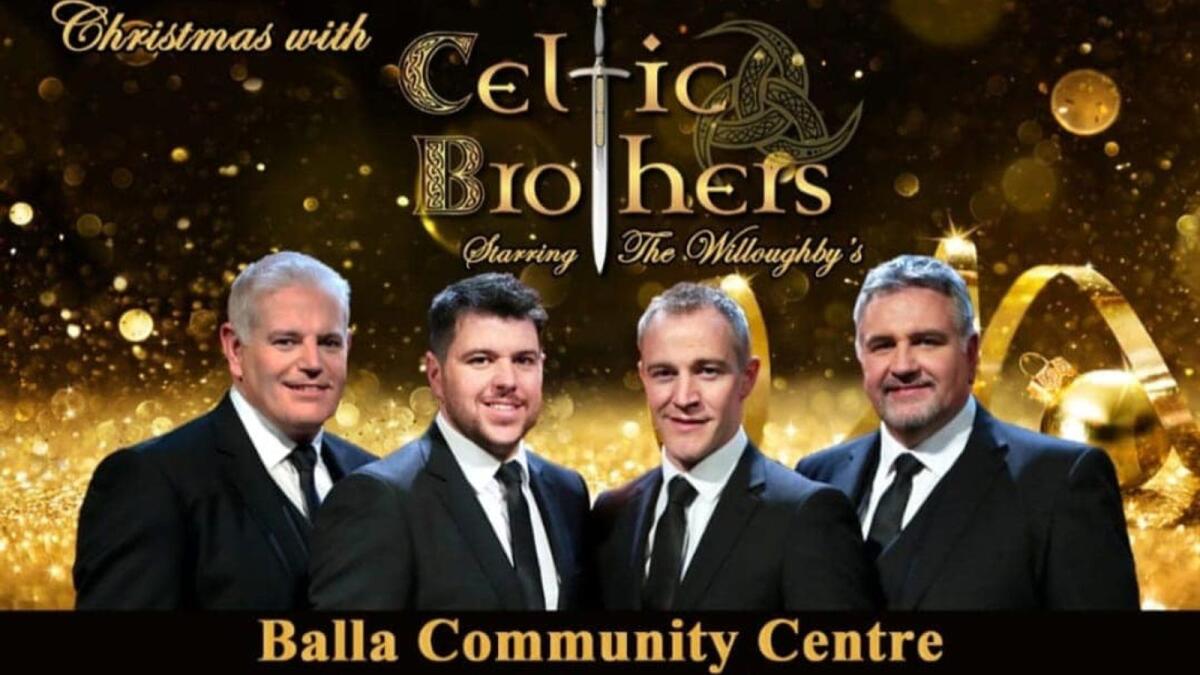 Celtic Brothers Christmas concert will support Mayo sensory garden project
THE Celtic Brothers will host a Christmas concert in Balla Community Centre on Friday, December 2, at 8 p.m.
This special evening is their only show in the west this Christmas, and is a fundraiser for a very special local project - Balla community sensory garden, which will be located beside the playground at the fairgreen in the heart of the town.
Tickets (€25) are on sale locally or from Balla Community Centre on (094) 9365846, or check balla.ie or Balla Community Centre on Facebook.
The sensory garden is a collaboration between Balla CRD and Balla Tidy Towns.
Donagh Gilmartin explained: "A committee member who works at Balla Secondary School saw a need for a sensory garden through her work with the ASD unit operating there.
"Amanda McGuinness from AsIAm had developed autism-friendly communication boards at Balla playground, which had a huge impact.
"Balla National School opened an autism class, further prompting the need for the garden.
"At this stage, Amanda, Deirdre Cunningham from Mayo County Council and Karina Dingerkus from Giorra Environmental Services developed an environmental plan with sensory needs suitable for all users."
A grant application to develop an ecological sustainable environmentally-friendly garden was successful through South West Development Company Leader programme.
Councillor Donna Sheridan commented: "This is a fantastic initiative which was led by Balla CRD, Tidy Towns and Amanda McGuinness.
"All the voluntary groups in Balla and the wider community work so hard to make Balla more inclusive. Balla is an example of how these changes improve the lives of all that live in our community."
Added Amanda McGuinness: "Balla is the most wonderful place to raise a family, in particular when you have children with additional needs. I am very proud of Balla and very thankful to Donna Sheridan, Donagh Gilmartin, Balla CRD and Balla Tidy Towns for their incredible unwavering support in making Balla autism friendly.
"They have all worked tirelessly to provide supports and accommodations across the town for families like my own who have children with additional needs. I hope everyone gets behind their upcoming Celtic Brothers Christmas concert in aid of Balla sensory garden.
"The garden will be an oasis of calm for all who visit. I know that it will be of huge benefit to so many families like my own who have children that sometimes find the world overwhelming."