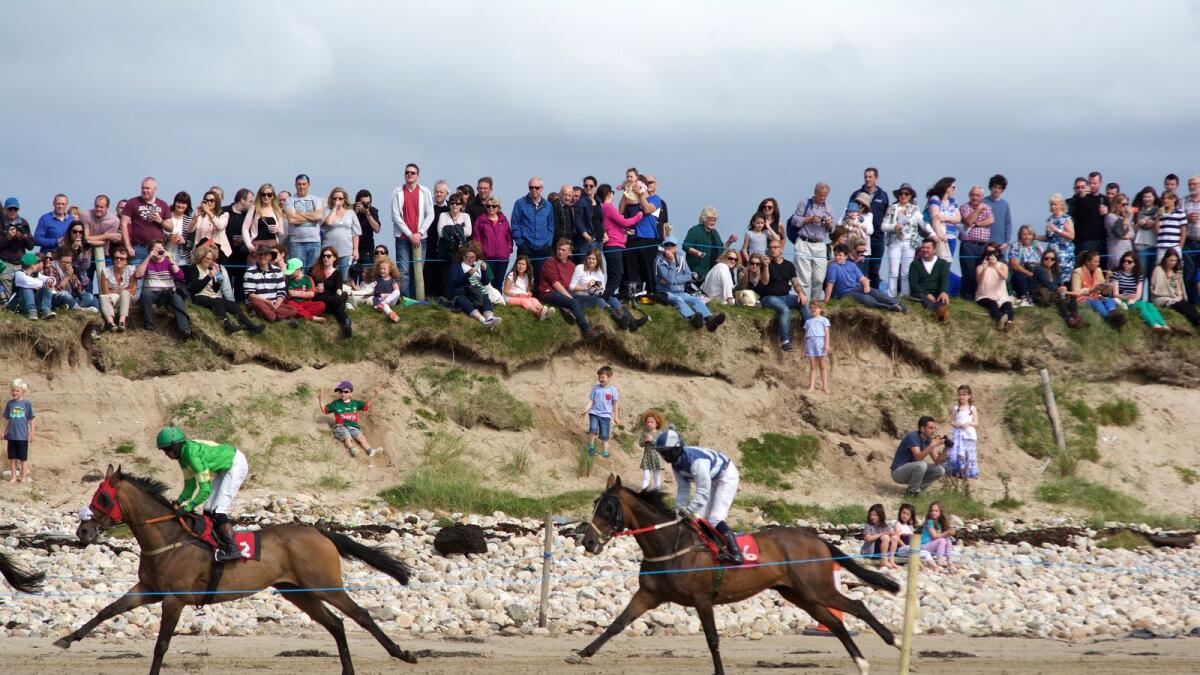 Anger over move to put halt to popular Mayo beach horse racing event
A Mayo TD has revealed that a long-running Mayo festival was placed in jeopardy last summer by what he described as 'over-regulation'.
Deputy Michael Ring explained the community of Geesala run a fantastic horse racing event on the beach at Doolough Strand as part of its annual festival.
He elaborated: "Thousands of people come to it.
"But the week before the event they got a call from the foreshore section of the OPW in Cork telling them they could not have the event and needed to go looking for maps and this and that.
"Every single thing they had to do they had to pay for.
"Everyone in the foreshore offices and the National Parks and Wildlife Service was getting paid for by the State, whereas the volunteers who were putting on the races were expected to do so on their voluntary time, trying to do good for their community and trying to help their community.
"We are over-regulated in this country.
"Such events went on for years and years when there was no regulation. We have just gone too far."
Deputy Ring called for a reassessment by government agencies of such an approach that is undermining great work by rural communities.