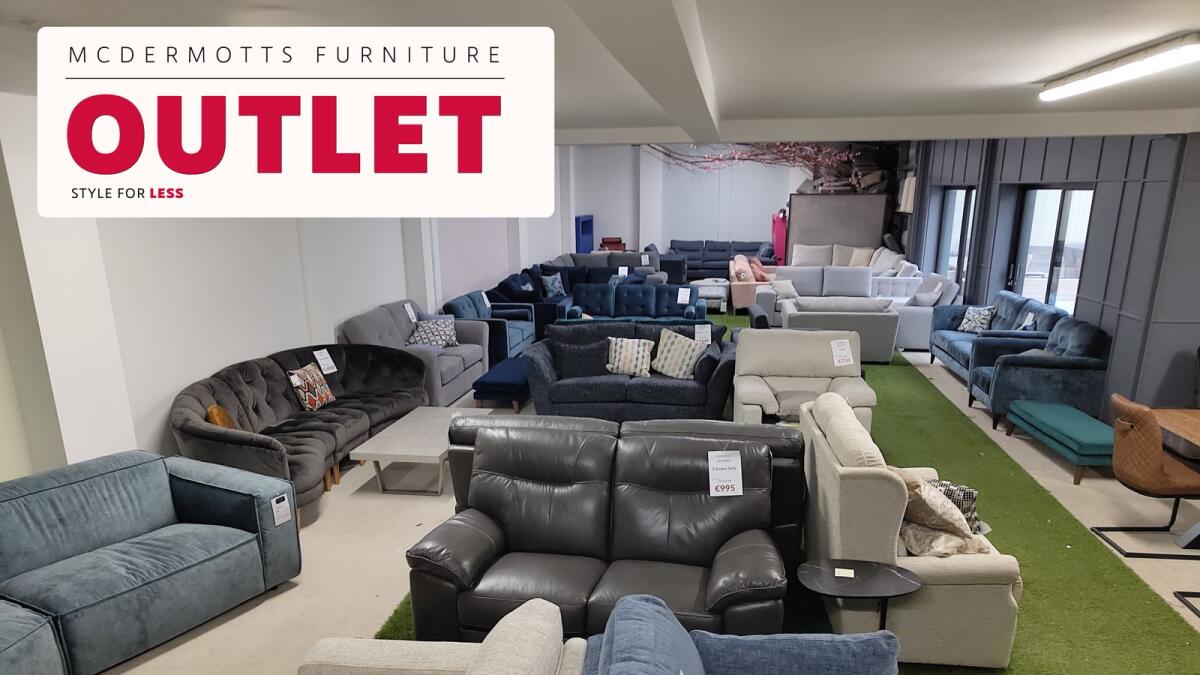 Great news on the retail front from Castlebar
McDermotts Furniture on Spencer Street has had a new arrival!
McDermotts Castlebar has added a 3000sq.ft Outlet to their network of Furniture shops. So now, in addition to the main Furniture Shop showcasing the finest selection of on-trend quality sofas sourced from across Europe, stylish Dining ranges and an excellent Carpet Department, along with the stunning rug shop, Room for a Rug, a vast Bed shop, SleepSpa.ie, and the two speciality shops, XOOON & FAMA, they now have a 3000sq.ft shop dedicated to Outlet Shopping.
This shop currently has a large selection of Sofas with discounts of up to 70%. End of lines, ex demos, cancelled orders, customer returns, all clearing with at least 50%, and up to 70% discount. Who doesn't love a bargain?
Well, this new Furniture Outlet is the Home of value! The Outlet is open Monday to Saturday, 9.30 - 6.00 or online at mcdermotts.ie/outlet.