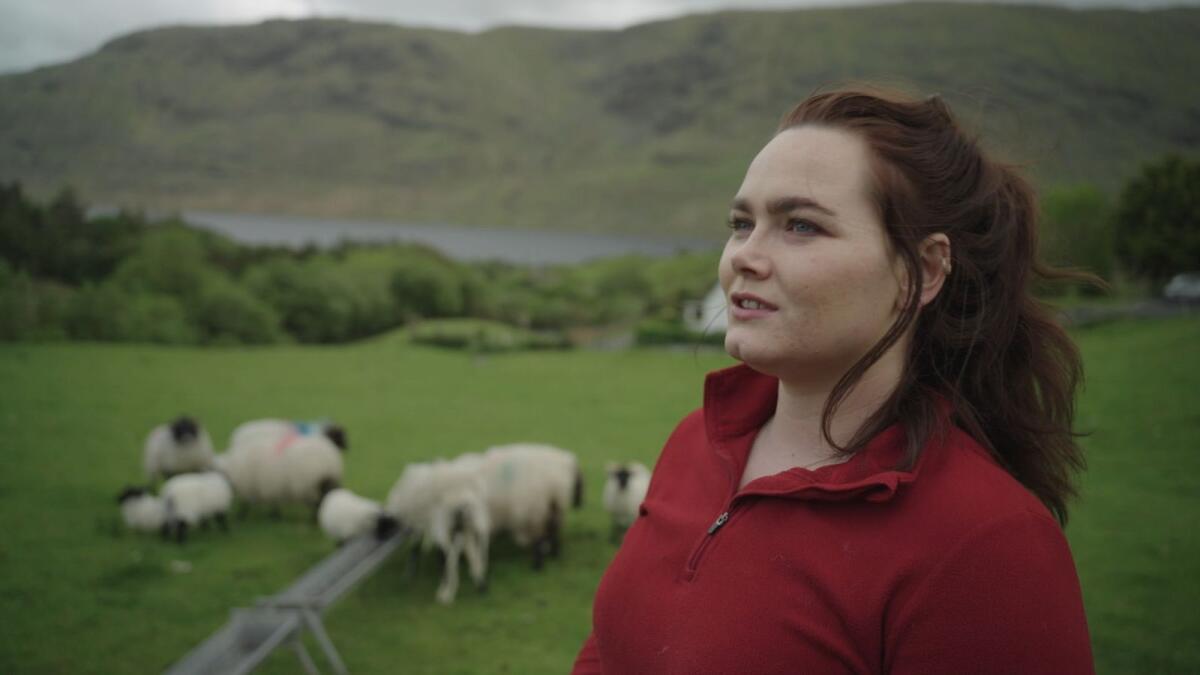 New Saol na Feirme TV series visits Mayo
A NEW six-part series taking us into the lives of 11 very different Irish farming families across four seasons commenced on RTÉ One this week.
Episode two, airing next Monday, March 13, features Niamh Seoighe who is raising sheep and Connemara ponies in Mayo.
Over the course of the series viewers will get to know the men and women who are growing and producing the food we all eat and providing income and employment in our rural communities.
The series charts their lives from spring through to winter, how they cope with everything that nature has to throw at them and how more than ever they are affected by environmental responsibilities. Our local farming industry is also a global concern, impacted by price fluctuations across the world, natural disasters thousands of miles away and even war in Ukraine.
Saol na Feirme cameras have been out in all weathers capturing the stories of the people who live and work the land, giving an insight into modern Irish rural life in counties Antrim, Armagh, Donegal, Galway, Mayo, Meath, Waterford and Kerry. Farms featured include arable, hill and lowland sheep flocks, dairy, beef and vegetable enterprises. Some farmers are high-tech and cutting edge while others are keen to preserve traditional methods.
The series is filmed in some of Ireland's most stunning locations. There is the contrast of the beauty of the land with the practicalities of making a living in these places. As many a farmer on the west coast says, "You can't eat the view". But would they or could they ever leave it?
Saol na Feirme gives viewers a timely insight into one of our oldest industries, showing the journey of our food from field to fork and celebrates the custodians of our countryside. Our farmers are always racing against the weather; managing unpredictable animals and temperamental machinery – there's plenty to keep them busy.
Episode two visits the farm of Niamh Seoighe in Mayo, as well as young farmer Briain Ó Doibhlin on the scenic shores of Lough Neagh, and Blatnaid Gallagher in Galway who is spreading her passion for the Galway sheep and its wool.