Westport United remain kings of Mayo Masters
Westport United 12
Ballyglass 5
WESTPORT United remain the kings of the Mayo Masters League after a wonderful display against Ballyglass last Wednesday night to retain the Oliver Kelleher Masters Cup.
It's their third Masters Cup in a row as well and coupled with winning a fourth Masters Division 1 title on the trot, they are undoubtedly the cream of the crop among the Maters League - and based on this exhibition of football, they will remain there for some time to come just yet.
Ballyglass played their part and appeared to spearhead a comeback towards the end of the first half, but United simply went up the gears as they carved Ballyglass apart with a dazzling display of football in the second.
Jesper Frisch was in irrepressible form, scoring four goals and a deserving man of the match, while captain Danny Scahill (two), Joe Lawless (two), Shane Nallen (two), James Gill (one) and Stephen Stuckler (one) also found the net.
Previous
Next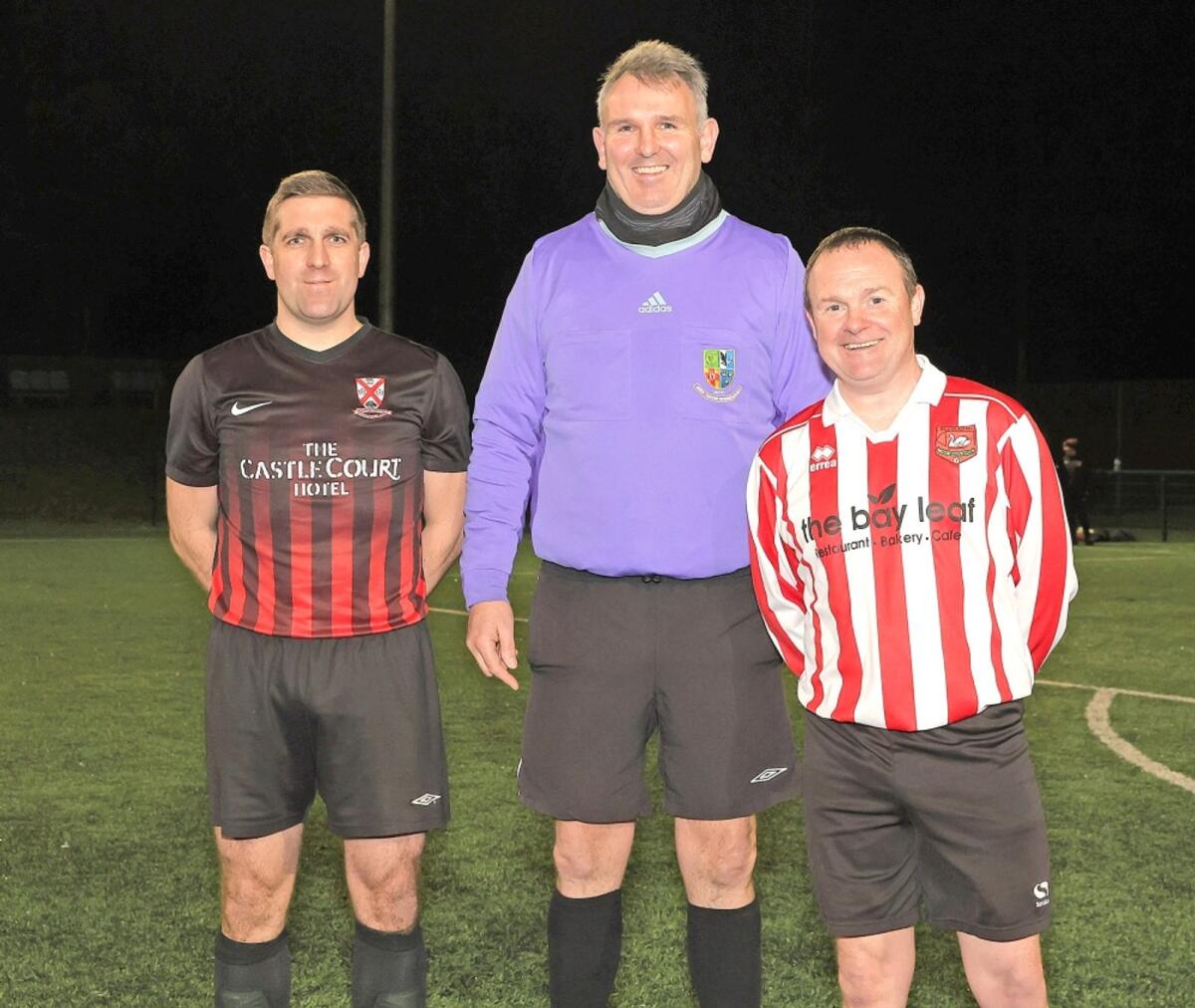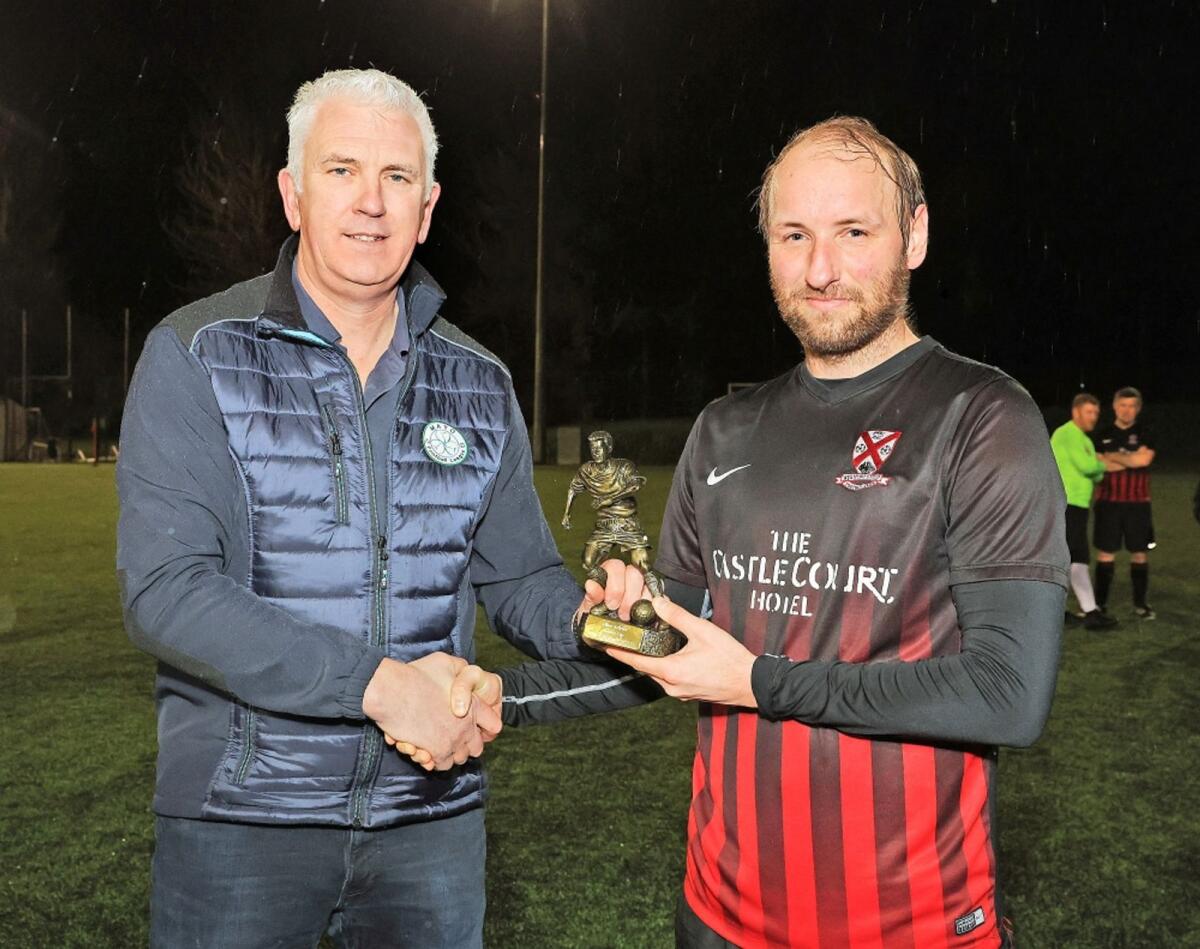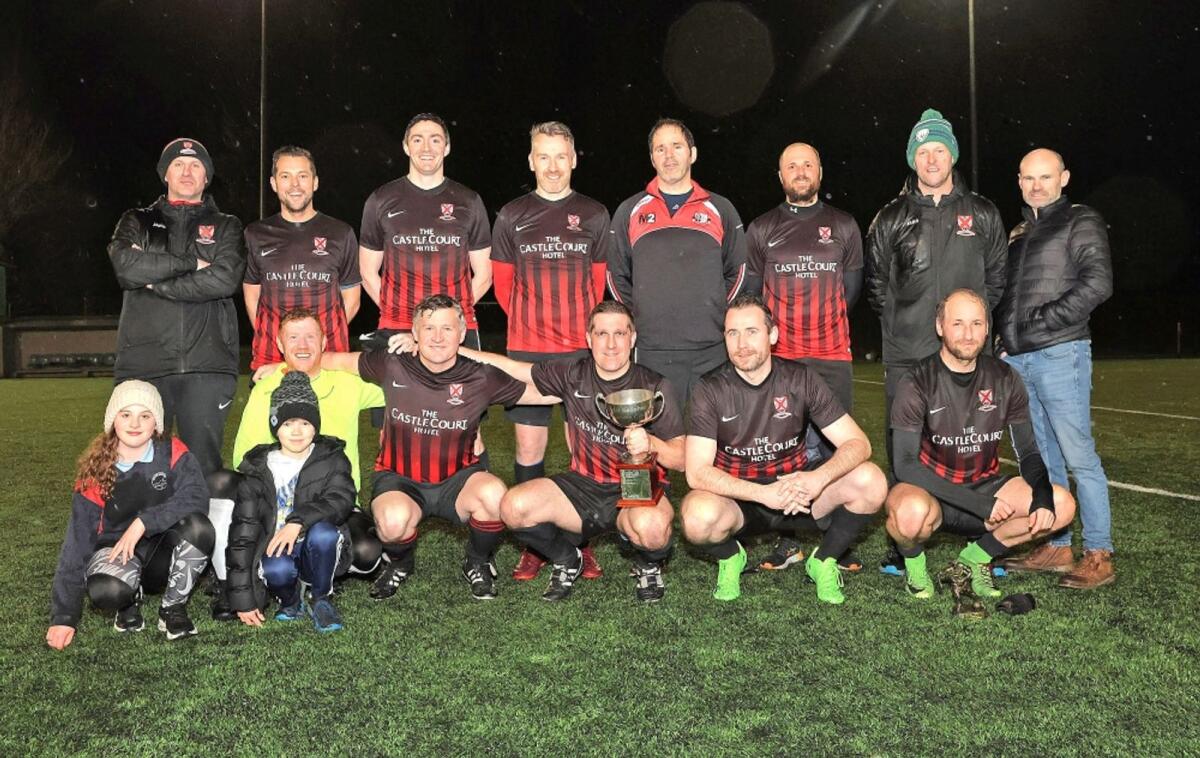 By the halfway stage of the first half, United were four-nil ahead. Frisch scored the opener, Scahill got the second from distance, Nallen finished a brilliant move from front to back before Frisch got his second following a quick counter attack.
Ballyglass didn't lie down, however. Alan Plunkett pulled one back after a quick breakaway before another counter saw John Duffy fire at the post before converting the rebound to make it four-two at the interval.
With 10 minutes remaining of the second half, the final was all over. Frisch completed his hat trick and Nallen got his second after curling one into the roof of the net to make it six. Stephen Stuckler scored a delightful chip to make it seven, James Gill added another before Frisch's fourth and Joe Lawless's first made it ten goals to two.
John Walsh pulled one back for Ballyglass but Lawless and Scahill capped off a great display for United, with Ballyglass duo Jimmy Killeen and Walsh firing in late consolation goals each.
Westport United: N. Quinn, J. Frisch, A. O'Malley, J. Lawless, S. Nallen, K. Joyce, T. Bourke, J. Gill, S. Stuckler, D. Scahill.
Ballyglass: P. Delaney, PJ Gibbons, J. Walsh, A. Larkin, J. Killeen, A. Killeen, A. Plunkett, J. Duffy, D. Reilly, J. Murray.
Ref: A. English.
*Star rating: Jesper Frisch (Westport United)...four-goal haul and such a threat on the counter attack.