Acclaimed author of 'Poor' lights up Mayo literary festival launch
Dr. Katriona O'Sullivan, author of the best-selling book 'Poor' which reveals the many challenges in her life growing up in a home shaped by her patients' heroin addiction, has called on teachers to always be mindful of children who are struggling in class due to hidden issues like poverty and lack of parental support.
Speaking at the opening of the Wild Atlantic Words Literary Festival at the Bridge St. Dome in Castlebar, she explained it was two of her teachers who helped turn her life around by placing faith in her when nobody else did.
Now an award-winning academic whose work explores barriers to education encountered by children of families with disadvantaged backgrounds, the story of how Katriona turned her life around has been described by many critics as 'the book of the year' and one capable of inspiring others who find themselves lost and without direction.
She grew up in extreme poverty in Hillfields, Coventry, as one of five children to Irish parents (Tony and Tilly), both of whom were serious drug addicts.
As a result Katriona and her siblings faced incredible challenges from a young age, much of which is documented in the book.
She then faced further difficulties when she became a mother at the age of 15 and ended up homeless on the streets of Birmingham.
However, she eventually turned her life around with the help of her father Tony after he became sober and they moved to live in Dublin where Tony had grown up.
With the assistance of State supports, including childcare, she was able to find a job before securing a place on a degree course at Trinity College Dublin (TCD) via their access programme.
It was there she discovered her true potential as a person, attaining first place in her psychology degree course before receiving a scholarship from TCD to pursue her PhD.
Today this impressive woman leads the largest nationally funded project in the Republic of Ireland that aims to ensure all working-class girls have access to STEM education and employment.
She is also digital skills senior lecturer at the Department of Psychology, Maynooth University.
Speaking to broadcaster and journalist Aíne Kerr, Dr. O'Sullivan said education was a game-changer for her in so many ways - and it can be for others, too.
She elaborated: "Not only does it open up opportunities, but it helps to make you feel so much better about yourself in life.
"Unfortunately, many of the initiatives that helped me, most notably the access programme, are no longer in place - so we are in danger of moving backwards as a nation.
"Young people from disadvantaged backgrounds will only go to Trinity College, like I did, if the steps and supports are there for them.
"I also regard investment in childcare as being very important in that regard. If you empower a woman with education, then everything changes for the better for her family.
"As things currently stand, we are only building for the middle group in society rather than those who are marginalised.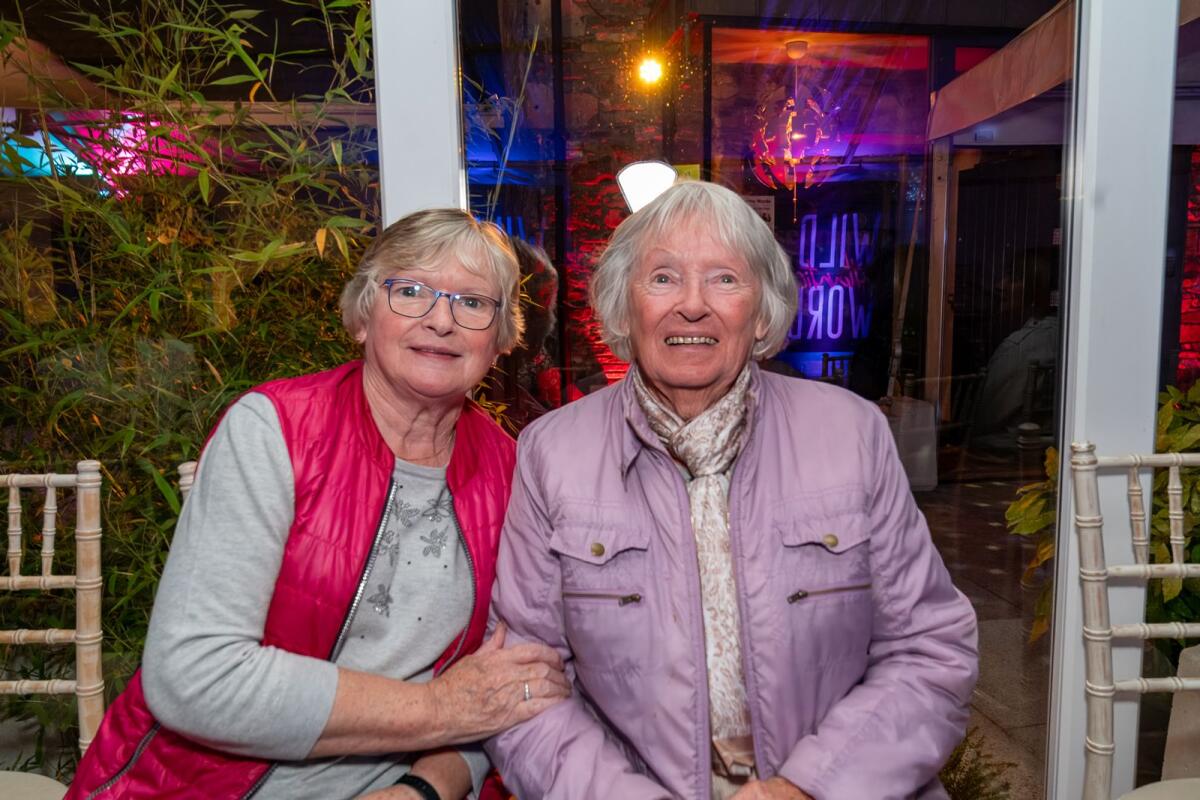 "Women must now meet somebody within the system and justify why they want to take a degree in terms of it leading to a job.
"That never gets asked of a privileged person. Yet when you are poor you have to justify it.
"I was asked myself by social welfare what my degree in history would lead to. I did not know what job you could get after a history degree.
"Education should be all about how you feel about yourself (not necessarily its end in terms of employment).
"Sometimes you cannot see the major impact that it has on a person, which is empowerment and self-confidence."
She said she hopes her book helps people in positions of power to feel differently about those in poverty and encourages teachers to never give up on pupils who may be falling short of expectations due to issues at home that are not always evident.
In 'Poor', she wrote this about one of her teachers: "I loved Mrs. Arkinson and I knew she loved me. Her eyes said so. The way she helped me said so. The pat on my head, the hand on my shoulder, the encouragement and rewards.
"When Mrs. Arkinson was pleased with you, well, you felt like you could survive forever on that small nod or pat on the head. It was like she pushed confidence into you."
The point was well made by a member of the audience that teachers probably need help and supports, too, when dealing with situations which their pupil may find traumatic, an observation fully supported by Dr. O'Sullivan.
The book is on sale at all local outlets, including Mayo Books, Main Street, Castlebar, and it has the potential to prove life-changing for many.
LOCAL HISTORY
Earlier on the opening night of the festival, local historian Dr. M.M. O'Connor gave a talk to a capacity attendance on the former Magdelene Asylum at Altamont Street, Westport, much of which is documented in his brilliant new book, 'Criminal Conversations with my Wife'.
The asylum was located across the road from the convent and operated through the Famine years.
Dr. O'Connor said it is shown in Griffith's Valuation (1850s ) as the property of George Browne, 3rd Marquess of Sligo.
In May 1876, the asylum was referred to as the 'former Magdalene Asylum' by Mayo Grand Jury, suggesting it had closed.
Westport Workhouse overtook it as a place to put 'desperate' women to work.
A published return for the month ending October 31, 1849, showed that hundreds of women participated in commercial activities at the workhouse and auxiliary workhouses at Louisburgh and Kilmeena.
The activities included sewing, spinning, and manufacturing linen.
His talk was a fascinating insight into former times in Mayo when women were treated as second class citizens in so many ways.
The Wild Atlantic Words Festival is the only access-free literary festival in Ireland - but donations are welcomed.