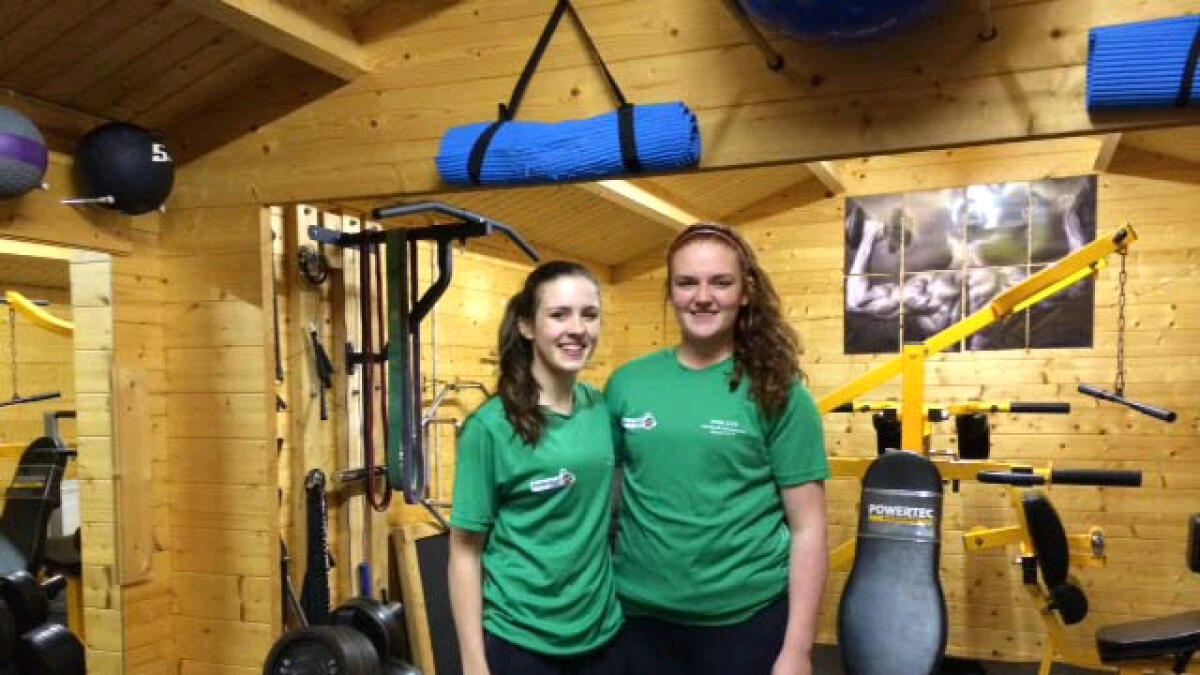 Maggie and dayna on international basketball duty
TWO Kiltimagh girls have joined a unique group of players from Mayo who have been selected for international basketball duty for Ireland.
Dayna Finn and Maggie Byrne didn't have much time to check out what Santa brought them this Christmas as they had to pack their bags for Copenhagen on Sunday, December 28, to play three international games. And what a debut it was for the 16-year-olds who helped secure three victories on their international debut as Ireland won their three games 68-61, 65-54 and 70-67.
There will be further challenges ahead this summer as the girls take part in the European championships in Macedonia in August.
The fact that both rather than one of the girls made the Irish squad was a huge bonus as they have played basketball together since their were kids, having won honours at Community Games level and at club level in their hometown where they play with the local Kiltimagh Giants Basketball Club.
The surnames can't go unnoticed as Dayna is daughter of former Mayo footballer John Finn, while her mother Berni was also a Gaelic football player of note.
Maggie's dad is none other than the gentle giant himself, Tom Byrne, who became the stuff of legend in his playing career with Mayo before he went to the States where he became involved in the construction industry in Chicago.
But this story is about two girls who may some day go on to even greater things in the sport of basketball, with the possibility of a scholarship to the US down the road.
Both girls were talent spotted by Irish scouts at the AICC finals in 2013 when the A division finals went to overtime and Kiltimagh lost by one basket to Brunell on a scoreline of 66-68. Both were selected for Team West during the summer of 2013 and played on the Mayo development squad under Terry and Triene Kennedy in 2012 and 2013.
Dayna has many qualities as a player but it is her aggressive play as ball-hander and her court awareness that makes her something special in terms of a quality point-guard
Maggie, whose strength under the boards is well known to those who have played against her on the basketball court, said the training was tough but it was worth it in the end.
"We are lucky to have such support from our parents in particular, who have arranged our family holidays to fit in with our basketball commitments over the years, and we also appreciate the support from our school and the club, and we are grateful for all the messages of support and congratulations we have got since it was announced we made the final panel," she said.
Both girls were particularly appreciative of the work from coaches in the school and the club, along with the Oranmore Maree club under top coach Joe Shields, where they played last season and where they competed against some very good players, while they also acknowledged the work of Tom Byrne, Clodagh Howard, Pete Gallagher, Michael Moran and Dave Howard locally.
It will be busy times ahead for these two young ladies, who returned to Dublin last Sunday for training with the Irish squad, and that will be a regular feature over the coming months. They also have a national cup title to play for in the colours of their local school, St. Louis Community School, later this month, but for these two girls it will be a case of keeping the suitcase handy as they travel to training in Dublin and will also be heading to both Luxemburg and Macedonia in the summer.