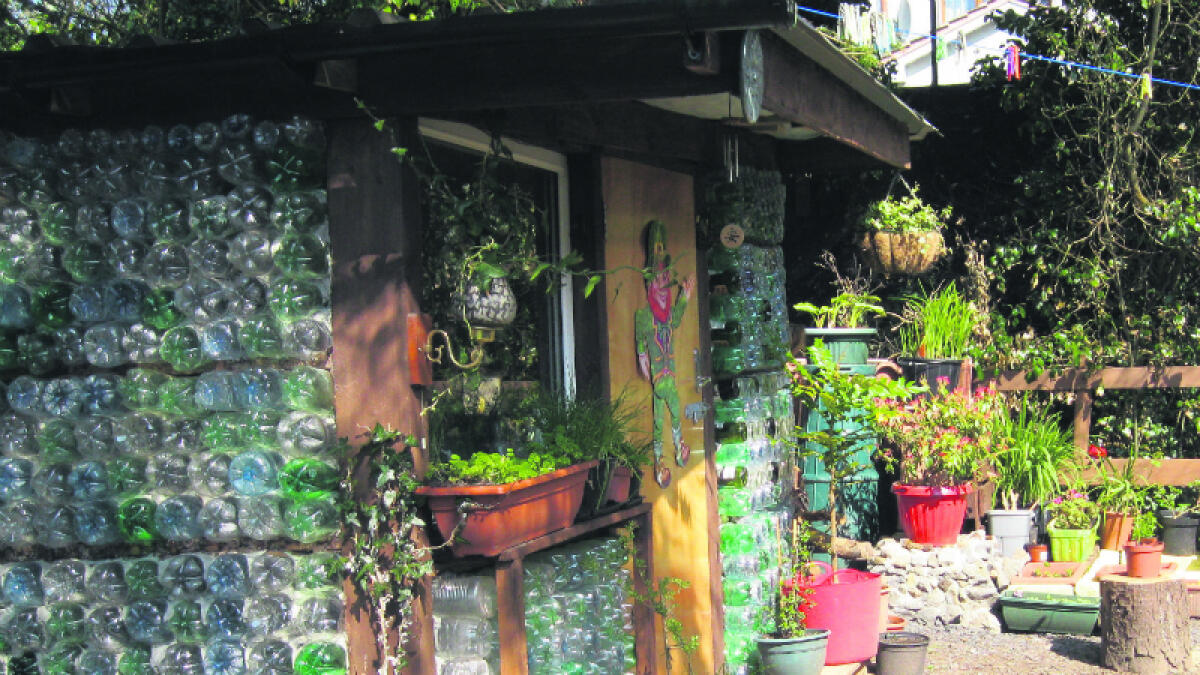 Junk and ingenuity used in ecofriendly build
Plastic bottles may not be the first material one would think of when building an eco-shed and glasshouse, but they're a free and plentiful material that lets in lots of light.
If you don't believe us, call to Tom and Mags Alt's backyard in Garryduff, Castlebar. There you'll find a colourful shed that's a monument to environmentally friendly living.
The walls are made of plastic bottles, lovingly and painstakingly collected over the years. Other parts of the shed, such as the doors and windows, were salvaged from the local dump.
Tom and Mags are ardent believers in an eco-friendly lifestyle. "So much that is good can be created from material which is seen by others as junk," he says.
Tom Alt, a native of Germany, came to live in Castlebar some 18 years ago. He absolutely loves the area but sadly feels the local community has lost pride in its native place compared to a decade or so ago.
"People seem to have lost pride in their town," he lamented. "It's not like Westport where there seems to be a better community spirit."