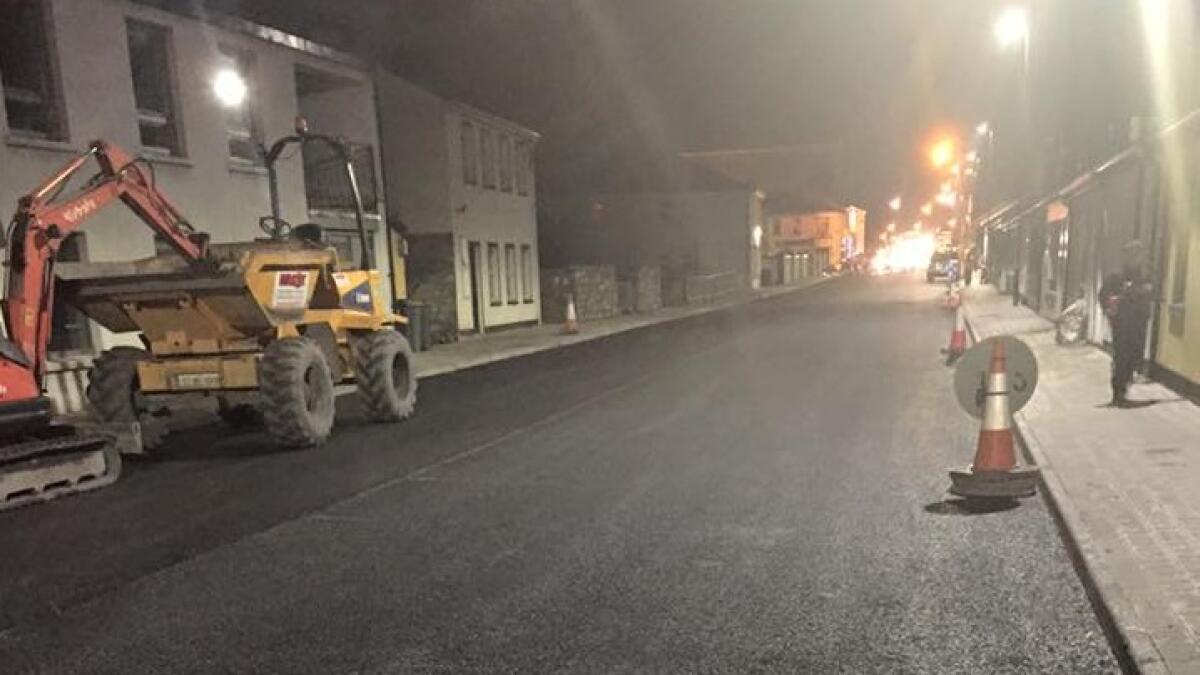 Row as new-look Mayo street re-opens today
A ROW has blown up over the delay in completing the Newline in Castlebar, which is due to reopen today.
Local Independent Councillor Michael Kilcoyne said while the scheme is welcome, it proved costly for local businesses because it ran six weeks over the original deadline.
Works had been on-going since October in removing the bottleneck at Lower Chapel Street and it was the cause of traffic jams throughout the town centre in recent weeks.
At yesterday's Castlebar Municipal District meeting, Councillor Kilcoyne called on Mayo County Council to give a three-month rates remission to businesses affected.
He also criticised the council for not keeping the public informed through the local press when the works ran behind schedule.