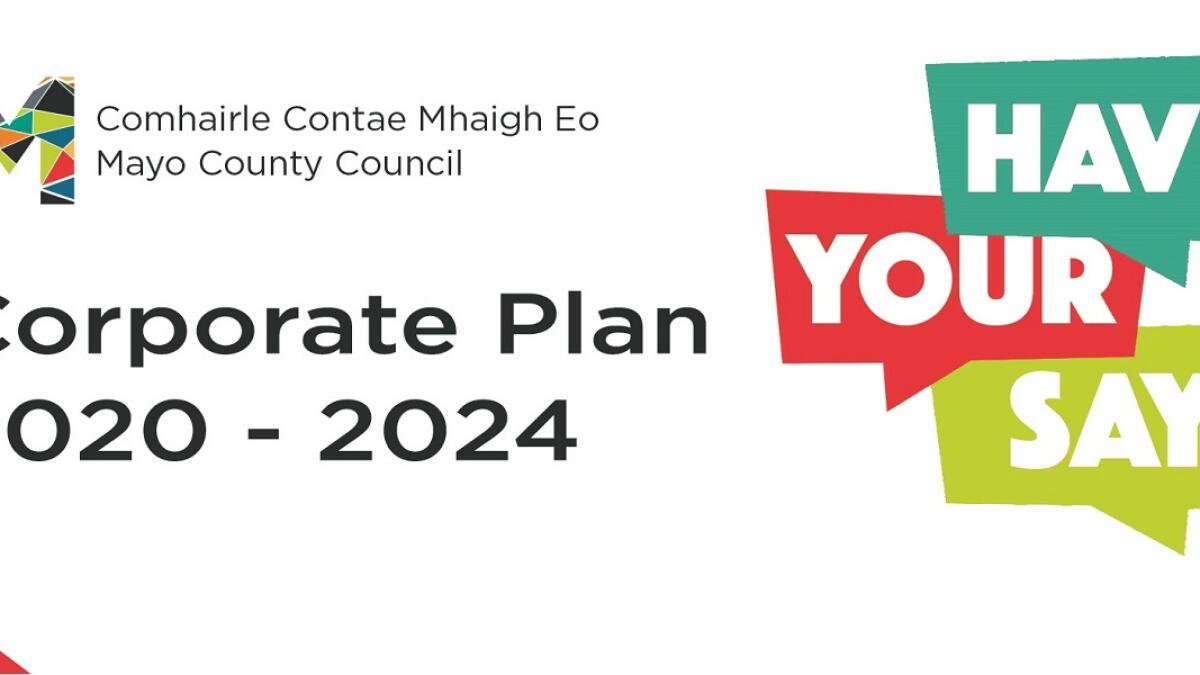 Have your say on Mayo's new corporate plan
Mayo County Council is currently in the process of preparing its Corporate plan 2019-2024.
The document is a central component of the local authority business architecture and seeks to set out clearly our objectives around the organisation's operational activity, governance and performance management over the next five years.
The plan will set out a clear vision for the kind of county we want to see in the future and the actions we will take as a progressive local authority to deliver on these ambitions in the county.
"Putting climate change as a key consideration in all our actions and becoming more customer focussed through an enhanced digital delivery platform are examples of our priorities over the lifetime of the new Corporate Plan.
The plan serves as the organisation's framework for action during the lifetime of the elected council.
Catherine McConnell, director of services with the council, stated: "Our corporate plan will set out the vision, mission statement, values and corporate priorities for Mayo County Council.
"It will outline how the council will go about serving the citizens of Mayo and contribute to the economic and community development of the county and will be complementary to the new County Development Plan which sets out the policies and objectives for the physical, cultural and economic development of the county.
"I would encourage anyone who would like to make a submission that may inform the corporate plan to please contact us.
"The impending commencement of the County Development Plan will give the public another opportunity to participate in shaping a shared vision the development and enhancement of our county by articulating our key development priorities for our county through infrastructural priorities, growth of towns and villages, employment and enterprise supports and environmental management."
Mayo County Council is calling on all interested parties with views and ideas that may inform the Corporate plan framework. The corporate plan framework may be downloaded from www.mayococo.ie
Members of the public can send your written submission to Head of Corporate Development, Mayo County Council, Corporate Affairs, Aras An Chontae, The Mall, Castlebar
You can email your submission to corporateplan@mayococo.ie
All submissions should be received no later than Friday, January 24, 2020