Historical re-enactment in Newport to mark 300-year celebrations
The town of Newport has marked its 300th anniversary with the historical re-enactment of the town's origins.
"A Journey in Time" took place today with a street pageant watched by a large gathering.
Time was turned back three centuries as Captain Pratt arrived on Medlicott Street where he set up the new town of "Newport" with the help of a Quaker community.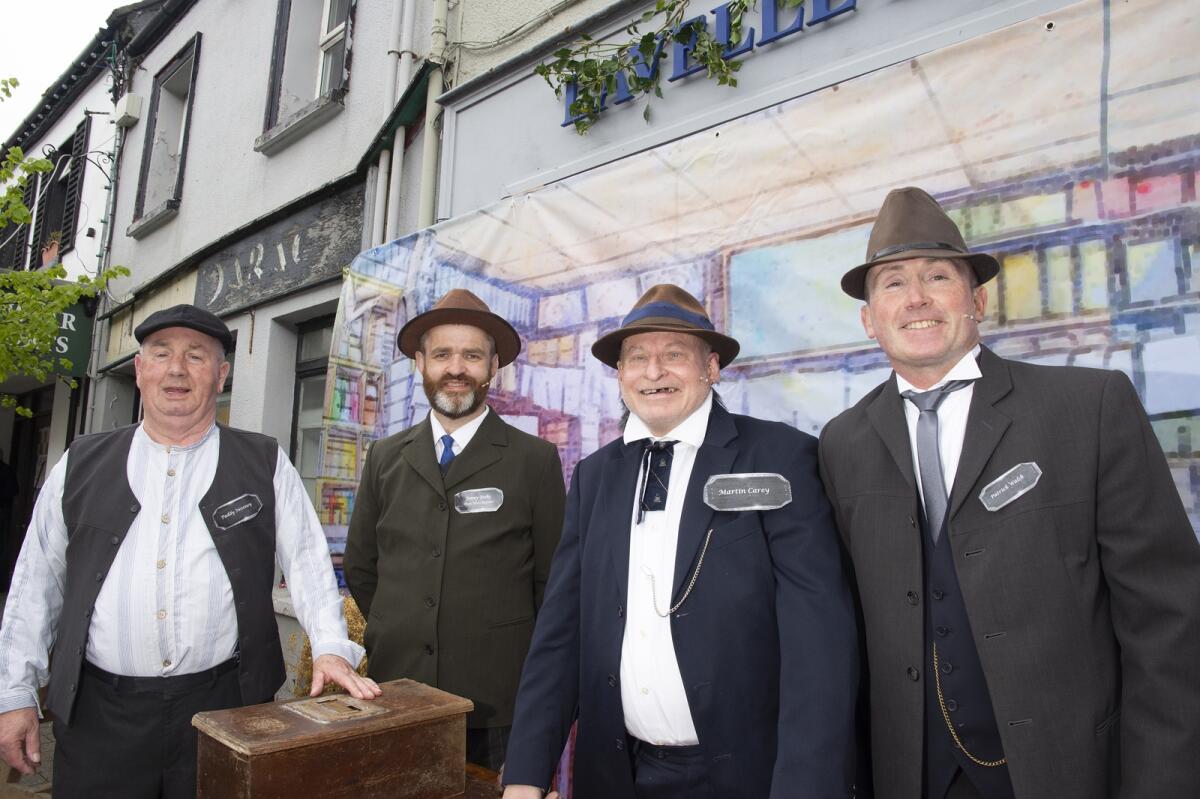 Local people donned period costumes as they became Quakers for the occasion with a number of stalls set up to reflect bygone times.
There was a fascinating scene on the Viaduct Bridge as Captain Pratt and his visionary friend Brian Rua O'Cearabhainn encountering a sea captain and an army of red coats.
It was followed by renditions of a specially composed sea shanty: "We're Bound for Newport Town - HEY."
After the event, former Taoiseach Enda Kenny, launched the book "Newport 300 - The First 200 Years (1720 -1920)" by the local historical committee.
PHOTOS: ALISON LAREDO